Sales Manager
Website : www.BCCcars.com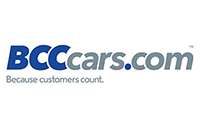 BCC Cars is an independently owned business based throughout the North West, having held Citroen, Suzuki and Hyundai franchises since 1980.
We have an excellent opportunity for a Sales Manager to be based in Bolton building on our 35 years of Hyundai top 10 trading, selling over 700 new and 500 used per year.
This position is for a very busy and established main dealer site, so the individual must be a proven Sales Manager with a solid career history. You will be responsible for a busy department, overseeing Sales Executives, a Business Manager, Fleet department and Administration staff, reporting to the General Manager.
You must be able to demonstrate a strong knowledge of both new and used vehicle sales and lead with energy and commitment.
The successful applicant will be fully involved in planning our move to a brand new facility in 2016.
How To Apply
Email the reason why you should be the one to [email protected]
Apply for this job
Please complete the form below.