Sales Manager / Transaction Manager
Job added:

18 October 2018

Salary :

£55,000 OTE / £45,000 OTE
Company : Grange Specialist Cars

Email : yvonne.cubbage@grange.co.uk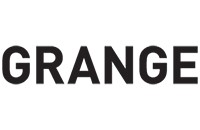 Grange Specialist Cars – A Unique Opportunity in Swindon
Sales Manager - £55k OTE
Transaction Manager - £45k OTE

Grange Specialist Cars is the new name for high end used cars in Swindon. Opening on 1st November we are now recruiting for a Sales Manager and Transaction Manager. Grange Specialist Cars are part of Cambria plc, one of the leading names in Automotive in the UK, representing brands from across the globe.
The successful candidates will be working in new, purpose built facilities on Dorcan Way Swindon, and looking after the retail operation of used vehicles from brands such as Jaguar, Land Rover, BMW, Audi, Bentley to name but a few. You will have a drive and vision to make this unique business succeed by delivering high volume sales whilst upholding our standards of the very, very best service for all customers.
This really is an exciting opportunity and a chance to drive a new, unique business forward.
How To Apply
In the first instance please send your CV to Yvonne Cubbage - yvonne.cubbage@grange.co.uk detailing your Automotive Management experience and how you would make Grange Specialist Cars a huge success.
No Agencies.
Apply for this job
Please complete the form below.
Your data is used to notify the employer of your interest and they may contact you about the vacancy. We will not use your data for any other purpose. Your details will be deleted from our database seven days after the vacancy closing date.