Service Manager / Service Advisor / Parts Advisor
Job added:

27 November 2018

Location :

South East- Gatwick / Croydon

South East- Gatwick / Croydon
Email : tina.hall@dovesvolvo.com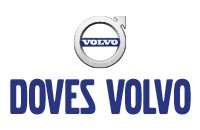 Doves Volvo are one of the leading Volvo retailers in the South East operating dealerships in Croydon, Gatwick and Horsham. Part of the Cambria Group plc, one of the UK's leading multi brand groups, we are now looking to further enhance our Service Departments in Croydon and Gatwick.
Doves Gatwick - Service Manager
You will be responsible for ensuring customer's cars are serviced and repaired to the highest possible standards. This role requires a great deal of product knowledge, good communications, sales and customer service skills. You will be required to maximise profit per customer visit by professionally promoting products and explaining the value of additional work to customers.
Delivering a measurable excellent customer service to our customers you will have a technical knowledge of vehicles and the support functions, strong management, organisational and leadership skills and be an enthusiastic individual with a desire to succeed.
Doves Croydon - Service Advisor
The ability to work as part of a team of Service Advisors in a busy, environment is essential whilst customer focus, relationship maintenance and communication skills are of paramount importance in this role.
Your duties will include dealing with all customers in a professional, prompt and courteous manner, portraying a positive first impression of the Service Department, advising on technical queries/issues, booking vehicles into the department for work to be carried out and informing customers of the progress of their vehicle.
Doves Croydon - Parts Advisor
The right candidate must be numerate and literate with a prompt, courteous and professional manner and excellent IT skills. Reporting to the Parts Manager, you will undertake the receiving and processing of telephone and internet orders, ensuring customer accounts are managed effectively and integration with other departments to maintain a smooth operation.
All the roles come with an attractive salary package, along with being able to work with Volvo, one of the world's premier brands and for one of the UK's leading dealer groups.
To apply for any of the positions above you must have previous experience in a similar role
How To Apply
In the first instance please email your CV along with a short covering note detailing why you are the right person to join Doves Volvo. Applications to - tina.hall@dovesvolvo.com
No agencies please.
Apply for this job
Please complete the form below.
Your data is used to notify the employer of your interest and they may contact you about the vacancy. We will not use your data for any other purpose. Your details will be deleted from our database seven days after the vacancy closing date.