Service Manager
Job added:

26 January 2016

Location :

Cutts of Campden, Chipping Campden
Company : Cutts of Campden Ltd

Email : nicholascutts@hotmail.com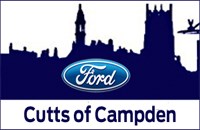 Experienced service manager for busy small Ford dealer in the North Cotswolds.
You are a bright, reliable communicator, with a new car dealership background. Normal 0 false false false EN-GB X-NONE X-NONE
Apply for this job
Please complete the form below.
Your data is used to notify the employer of your interest and they may contact you about the vacancy. We will not use your data for any other purpose. Your details will be deleted from our database seven days after the vacancy closing date.