Service Manager
Job added:

21 February 2017
Email : benprice@chingford-audi.co.uk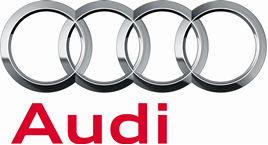 Service Manager
We are looking for an energised, ambitious individual to fill the position of Service Manager at our Chingford Audi Centre.
About the position
Taking full service department leadership and management responsibility for this well-established centre, your key objective will be to drive the performance of the service department in order to ensure that excellent customer service is provided and all financial targets are achieved.
About our requirements
You will be hands on in nature, financially aware, have effective communication skills, a keen eye for detail and the ability to negotiate at all levels. You will be looking to further your career within a financially secure and progressive organisation which values and rewards talented people who work extremely hard. You will relish achieving results through your entrepreneurial spirit and your ability to create a high performing team and a great working environment.
Whilst prestige experience will be a benefit, attitude and character are more important to us. We will want to see that you have strong leadership abilities and deeply care about customer satisfaction and customer loyalty.
We offer a highly competitive remuneration package that is designed to attract and retain the best applicant together with significant career development opportunities.
If you recognise yourself in the description above, we want to meet you to discuss how you can help Group 1 achieve its exciting objectives in the UK and how we can help you achieve complete job satisfaction and career development. So if you have ever wanted to head a department which represents one of the best automotive manufacturers, this is your opportunity.
About us
Chingford Audi is part of the Group 1 Automotive network, a well-established and growing automotive group in the UK, with offices in America and Brazil as well. Group 1 Automotive is the 10th largest dealership group in the UK, has a strong history of success and is looking to grow their presence in the UK over the coming years. All dealerships in the Group 1 Automotive network offer fantastic career opportunities, state of the art resources and training and competitive earnings packages.
Normal 0 false false false EN-GB X-NONE X-NONE
How To Apply
Please contact Bern Price, Head of Business benprice@chingford-audi.co.uk
Normal 0 false false false EN-GB X-NONE X-NONE
Apply for this job
Please complete the form below.
Your data is used to notify the employer of your interest and they may contact you about the vacancy. We will not use your data for any other purpose. Your details will be deleted from our database seven days after the vacancy closing date.