Service Technician – Automotive
Salary :

£Competitive + Benefits
Email : branded.a4lgap1fxbo1@cvwow.aptrack.co

Telephone : 0800 634 4477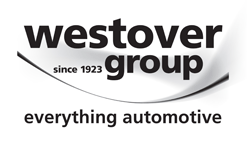 Westover Group is now looking to recruit Service Technicians and we are looking for people just like you!
The Westover Group is one of the UK's most successful independently owned retail motor dealership groups operating across Dorset and Wiltshire. The Group now retails over 13,000 cars a year, from 20 locations representing 16 Manufacturers.
Due to continued success, we have exciting opportunities for ambitious, motivated, hardworking Service Technician to join our highly successful teams across the group. Our current vacancies are as follows:
Salisbury - Multi franchise Nissan, Peugeot, Toyota
Wallisdown - Toyota
Wallisdown – Nissan (Commercial experience advantageous)
Who Are We Looking For?
As our Service Technician, you will possess:
Knowledge to use modern diagnostic equipment;
Capability of working to the highest quality standards;
Great team player and communication skills;
Maintain high standards of house-keeping
prior experience of working to efficiency targets;
Main Dealer experience preferable but not essential;
Experience in the Brand would be an advantage;
VOSA approved MOT tester also an advantage but not essential;
Time served or hold NVQ qualifications to Level 3
Please Note: To be considered for this position you must possess a full UK driving license.
What Will I Be Responsible For?
As a Technician you will need to achieve the highest standards in customer service through delivery of an exceptional technical performance which is always right first time whilst working on our customers and our own vehicles. You will be able to work to efficiency and productivity targets, run diagnostics, resolve faults, suggest and make improvements and support the broader workshop team. Our policy is one of continuous training with the aspiration that all technicians will achieve a Master Technician level within their brand – so a commitment to ongoing and regular training is an absolute prerequisite.
Rewards, Benefits & Working Week
Joining us as a Service Technician, you can expect to will receive a competitive salary plus a rewarding monthly efficiency bonus and great benefits including:
22 days annual leave, rising to 26 after qualifying length of service with Group;
Opportunity to join the company pension scheme and Life Assurance;
Discounts on new vehicle, used vehicle, service and parts purchases;
Your core hours of work will typically be 08.30 to 17.30 on a rota basis and will include Saturdays.
If you feel you have the motivation, drive, passion – and stamina - to exceed as a Service Technician, we want to hear from you. Please click APPLY below.
Normal 0 false false false EN-US X-NONE X-NONE
Apply for this job
Please complete the form below.
Your data is used to notify the employer of your interest and they may contact you about the vacancy. We will not use your data for any other purpose. Your details will be deleted from our database seven days after the vacancy closing date.