Site Development Manager (3 year FTC)
Job added:

16 September 2016

Salary :

up to 45K, plus benefits and bonus.

Location :

Buckinghamshire
Company :

Mercedes-Benz UK Ltd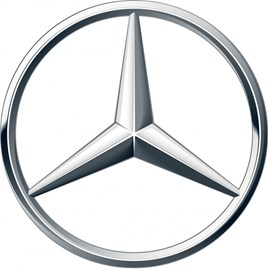 Area of business: Mercedes-Benz UK Ltd
Job type: Facilities/Estate Management
County: Buckinghamshire
Job overview

Mercedes-Benz Retail Group is the UK's largest official retailer of new and used Mercedes-Benz cars. Our expertise, which comes from being an official manufacturer-owned dealer group, allows us to deliver the very best service to our customers; something we take great pride in. We're recruiting a Site Development Manager to join the Corporate Real Estate Department on a fixed term basis to support with a range of exciting retail projects which aim to help provide modern environments for our customers, colleagues and cars alike.
This challenging, responsible role will cover all aspects of in-house construction project management with a real focus on the delivery of projects on time and within budget, whilst operating within a corporate environment and meeting the operational needs of a retail business. Based in Milton Keynes, you will report to the Group Development Manager and liaise closely with Legal, Operations, Procurement and Finance teams. You'll have a real impact on driving and supporting our ongoing investment in our retail network.
Job description
The role
You'll manage the day to day construction project matters with a focus on controlling the construction project process from inception to operation and in line with CRE investment strategies whilst being responsible for the design and construction teams throughout. You'll apply your expertise to create operational project briefs, working closely with senior management and the retail market area teams to ensure we reflect current and future business aspirations and achieve relevant approvals, including those needed from our Network Operations team. Competent in the appointment of full design teams and responsible for their deliveries, you will demonstrate compliance with Financial, Legal and Procurement processes & procedures whilst demonstrating the aptitude to manage & deliver construction and fit-out projects to agreed programme & financial parameters. You'll report on progress and control the change process, regularly providing reports and issuing copies of the programme, cash-flow and change order documentation to the Group Development Manager, CRE Director and other key stakeholders as needed. You'll ensure all projects meet current building & planning legislation & have the sign-off of Operational Management, Facilities Management and Health & Safety Management, maintaining clear specification records & drawings for standard CRE details & materials.
Key Skills/Experience
Degree educated and a qualified member of a property related Professional Body (surveyor, engineer, architect, project manager).
Demonstrable experience in a commercial environment.
Demonstrate experience in managing professional teams of consultants and capable of clear strategic thought and resolving complex business issues.
Negotiation and Leadership skills.
The position relies upon problem solving and crisis management so an ability to 'think outside the box' is required in order to respond quickly to issues.
An ability to carry out top level financial appraisals is essential along with first class Excel and PowerPoint skills. Must be experienced in MS Outlook.
Tidy, logical mind-set with good eye for detail preferred along with an ability to work in a fast, pressured environment.
Excellent organisational and communication skills.
Salary: up to 45K, plus benefits and bonus. Normal 0 false false false EN-US X-NONE X-NONE
Closing Date: 7th October 2016
How To Apply
To apply for this position please visit https://careers.mercedes-benz.co.uk/job-search/?job_id=1951&job_location_id=0&apply=1
Apply for this job
Please complete the form below.
Your data is used to notify the employer of your interest and they may contact you about the vacancy. We will not use your data for any other purpose. Your details will be deleted from our database seven days after the vacancy closing date.