Sr Regional Operations/SME Specialist
Job added:

23 October 2018

Location :

United Kingdom Remote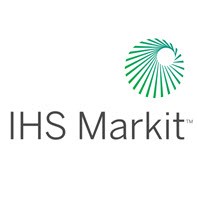 The Role
The Field Consultant is a field-based role providing regional coverage to enrol and support dealers within a geographic area.
The requirement is to support the dealer clients and OEM Field Team, enrolling dealers on the system and providing consultancy support to existing clients. This will require a substantial number of dealer meetings and reviews delivered by a variety of channels i.e. in person and WebEx. The requirement is to provide direct support to the OEM's field team to assist participating dealers to apply the programme for optimum business benefit – increasing customer retention and generating incremental parts and labour sales. The field support process will involve Area/Region and one to one dealer meetings and presentations, embracing programme administrators, Aftersales Managers, Dealer Contact Centre Managers, Dealer Principals and Brand Directors. Presentations to senior central management within the OEMs will also be required.
Consultancy services via physical and media (i.e. WebEx) channels will require:
Overnight stays on a limited basis may be required, although the number will depend on the candidate's location, use of remote based consultancy tools and effective journey planning.
The role is key to establishing the highest possible profile of the capabilities of CFA & PolkConnect 2.0 and its potential to develop workshop and parts business at dealer and national levels, securing continuity of the account with the client.
The Candidate
The successful candidate will be a highly motivated, enthusiastic self-starter, with a comprehensive understanding of the UK automotive market, gained from experience within a dealer and/or OEM environment.
Strong sales skills will be required to support the OEM Field Team to enrol dealers on the system. Strong presentation skills will be required to present the system to senior dealership personnel in a confident and credible manner. Strong interpersonal skills will be required to train dealership personnel to operate the system in an effective manner. Analytical skills will be required to identify trends and consultancy skill to offer corrective advice where necessary. Strong written and verbal communication skills are required to keep all concerned fully informed.
Key Responsibilities
Sales – Support the launch of the system by working with the OEM Field Team and presenting the system to senior dealership personnel to gain orders for the system.
Consultancy – Consultancy to key personnel at participating dealers and OEM field staff to operate the system, adapt processes, marketing and resource management to deliver required business performance improvements. Advisory services to clients to evidence ROI of the programme and our products.
Support – Monitor and analyse dealers' performance to identify trends and communicate them to dealers and the OEM Field Team, offering corrective advice where required.
​Responsibilities
Assess dealer's readiness to have access to the system in terms of their processes and personnel, producing a pre-launch assessment.
Generate contact reports that summarise the outcome of sales meetings, training sessions and support activities.
Record any customer requirements, product developments and detail any reported issues.
Submit any reported issues to the Product Support Team, monitor items through resolution and communicate the successful outcome to the originator.
Develop highly productive working relationships with the OEM personnel, attending monthly client meetings with the Account Manager to review sales, training and support.
Develop highly productive working relationships with participating dealership personnel, nurturing them to become advocates of the system.
Understand the scope and financial profile of the OEM contract.
Attend internal Product Support Team meetings to review operational items.
Attend internal Account Management meetings
Identify and pass on potential business development opportunities
​Operational Procedures
Ensure individual targets and objectives are achieved.
Maintain a personal development plan.
Update own skills and knowledge sets.
Complete supporting administration.
Ensure that all activities are undertaken and controlled in accordance with the Quality Management System (QMS).
Maintain Key Performance Indicators (KPI's) to measure performance and demonstrate continual improvement.
Relationships/Contacts
Programme Management– for client, customer and commercial items.
Data & Product Support Team – for technical support.
It is the policy of IHS Markit to provide equal employment opportunity (EEO) to all persons regardless of age, color, national origin, citizenship status, physical or mental disability, race, religion, creed, gender, sex, sexual orientation, gender identity and/or expression, genetic information, marital status, status with regard to public assistance, veteran status, or any other characteristic protected by federal, state or local law. In addition, IHS Markit will provide reasonable accommodations for qualified individuals with disabilities. We maintain a drug-free workplace. For candidates in the US, we are a participant in E-Verify (see link below).
EEO is the Law
EEO is the Law Supplement
Right to Work
Pay Transparency Policy
E-Verify
How To Apply