Team Lead, Data Processing
Salary :

Competitive salary
Company : IHS Automotive Industry Solutions

Contact : Jonathan Ashley

Email : jonathan.ashley@ihs.com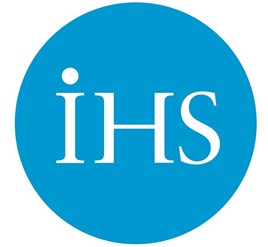 IHS Automotive Industry Solutions - Delivering accurate forecasts, market information, competitive analysis and strategic tools for automotive OEMs, their suppliers and financial stakeholders.
We think about a car. We are provider of the most comprehensive information, analytics and expertise on the automotive industry available in the world today. Every day, industry leaders rely on our solutions and services to drive better decisions and results.
Our global team is smart, fun, diverse, passionate, collaborative, and socially-responsible – if this sounds like you, why don't you work at IHS?
Role Purpose:
To assist the Company in achieving its business objectives and revenue targets by optimising the relationships between the company and the dealership system providers (DSPs) at both a strategic and tactical level ensuring that the long-term and short-term delivery of critical business data is secure and delivered into customer programmes as required.
Key Responsibilities:
Manage the incoming data flow from dealers, DMS providers and manufacturers for all UK and global markets, and report completeness status within agreed Service Level Agreements.
Be accountable for the timely resolution and escalation of all problems relating to the DMS data in accordance with agreed Service Level Agreement Targets
Be accountable for the quality and integrity of data in the value chain from the point of acquisition, to input on to the Data Warehouse.
Review and continuously improve the QMS procedures established within the Data Operations department to drive performance, increase quality and reduce issues
Participate in the investigation of alternative methods of data supply to reduce long term costs, increase flexibility, and reduce programme implementation lead times for the Aftersales and CRM product set
Contribute to and maintain Key Performance Indicators (KPI's) to benchmark results and demonstrate continual improvement. Be responsible for the regular collation and publication of these KPI's to the wider IHS business
Manage the logging, resolution and response of support issues via the Global Product Helpdesk including 1st line support and assignment of 2nd and 3rd line support cases to the appropriate teams.
Develop a full understanding of the IHS DSP Data Extraction Interface standard to: contribute to the testing and implementation of all new extract interfaces and new functionality of existing extracts both with the DSP and internally
complete regular 6 Sigma quality checks to ensure consistency of data format for new and existing OEM clients
Establish project objectives, scope and delegates assignments to team members.
Make presentations to management on specific issues, project statuses, and trends.
Responsible for the development and growth of direct reports.
Advise leadership, counsel and mentor team members.
Cross train team members with the Data Onboarding Team to allow rotation and coverage when required.
Key Relationships:
DMS Vendors, dealers, manufacturers, Sales & Account Management teams and all Data Operations teams
Leadership/Supervisory Responsibilities:
Data Processing Team
Other Requirements:
Travel to other sites within IHS may be required.
Travel to supplier and client sites within the UK and Europe will be required.
A reasonable amount of additional (unpaid) hours will be expected during peaks of activity to ensure business objectives are met.
Any other reasonable duties, as requested by your Manager, to meet the changing needs of the business.
Person Profile
Essential Education/Qualifications:
Minimum of 4 GCSE's (or equivalent) at grade C and above including Maths and English
Preferable Education/Qualifications:
Business Management and or IT Degree (or equivalent)
A Levels or equivalent
Essential Work Experience:
A minimum of two years practical experience in either the Retail Motor Trade, Automotive Manufacturer or Associated Industry
A minimum of two years practical experience in the operation and/or support of one or more DMS vendor systems
Must be able to assess relative business priorities based on a solid understanding of Client satisfaction and revenue implications.
Should ideally have experience of communication networks and Internet
Demonstrated ability working within a QMS environment
Normal 0 false false false EN-GB X-NONE X-NONE
Preferable Work Experience:
Essential Professional Skills:
Commercial Awareness – client and supplier focused
Excellent rapport building skills/persuasive
Strong negotiating skills
Data Analytical / Problem-solving ability
Organised/methodical approach with good attention to detail
Strong organisational skills and the credibility to represent IHS at a senior level.
Able to understand and communicate technical issues clearly at all levels
Tenacious and results orientated
The ability to organise and allocate tasks effectively
Strong English language skills, written and spoken word
Cultural Awareness
Demonstrable MS Office Skills
Preferable Professional Skills:
German, French, Spanish or Italian language skills
Understanding of UNIX
Database Knowledge
Normal 0 false false false EN-GB X-NONE X-NONE
How To Apply
Please quote quote 52283 in the subject line of the application Normal 0 false false false EN-GB X-NONE X-NONE .
Apply for this job
Please complete the form below.
Your data is used to notify the employer of your interest and they may contact you about the vacancy. We will not use your data for any other purpose. Your details will be deleted from our database seven days after the vacancy closing date.