Technical & Claims Advisor
Job added:

5 February 2016

Salary :

Competitive + Benefits

Location :

Dordon, Warwickshire
Contact : Cassandra Thompson

Email : Cassandra.thompson@gmobis.com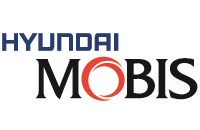 We have a fantastic opportunity to join our growing business as a Technical and Claims Advisor supporting the Hyundai and Kia dealer network.
This varied and exciting full-time role within a small team supports our Customers through resolving technical inquiries relating to parts, handling claims administration and the identification of parts related quality issues.
Further to this, the successful person will; as part of the team, administer and maintain the UK Parts Master Catalogue; creating part numbers, supersession and pricing.
The Technical and Quality Department also supports training of new dealers when they join the network or where additional training needs are identified.
The ideal candidate will have experience working as a Parts Advisor/ Manager for a main franchised or trade dealer.
Academic Qualifications and Core Skills
Minimum 4 GCSE's or equivalent, to include English and Mathematics
IT literacy, particularly with MS Office Excel able to comfortably use multiple systems simultaneously
Excellent communicator at all levels, both written and verbal
Strong organisation and time management skills with ability to work with minimum supervision
Appreciate of quality standards and ability to check components against an engineering drawing
In return, we offer a competitive salary and attractive benefits.
How To Apply
If you would like to join our business and you think you've got what it takes, please apply in writing with a covering letter explaining why you think you are ideal for this role and include your CV, to Cassandra Thompson, HR and GA Officer. You can send your application by email to; Cassandra.thompson@gmobis.com or in writing to: Hyundai Mobis, Ansley Hall Drive, Birch Coppice Business Park, Dordon, B78 1SQ.
Closing date for all applications: 19/02/2016
Apply for this job
Please complete the form below.
Your data is used to notify the employer of your interest and they may contact you about the vacancy. We will not use your data for any other purpose. Your details will be deleted from our database seven days after the vacancy closing date.