Technician
Salary :

Market Leading + Bonus + Benefits
Email : Louis.collins@penna.com

Website : www.bmwretailjobs.co.uk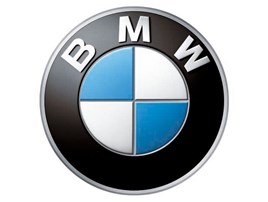 Objectives of the Post:
§ Carry out maintenance and repair work on BMW Group vehicles to a high standard.
§ To achieve a first time fix for all customer vehicles within a timely manner
Main Duties:
§ Regular service and maintenance tasks
§ Conduct vehicle health checks to identify any immediate faults or longer term issues.
§ Diagnose vehicle faults using BMW Group diagnostic equipment.
§ Identify required parts and liaise with internal staff to resource them.
§ Provide technical expertise for internal staff, when required, for customer updates.
§ Record all work carried out on job cards.
§ Apply appropriate protective covering to customer vehicles at all times.
§ Ensure own workshop area is clean and tidy.
§ Return tools to their rightful place after use.
§ Maintain a good knowledge of our product range through regular training at the BMW Group Academy
§ Report any faulty tools or equipment immediately.
§ Follow all relevant health and safety requirements.
Critical Skills:
§ Excellent technical skills.
§ Ability to thrive in a high pressured environment.
§ Target orientated.
§ Enjoy working independently, as well as being a team player
§ Knowledge to interpret technical information, data and diagnosis codes
§ Passion for keeping up to date with new technologies and product development.
§ Good time management.
§ Strong verbal and written communication skills.
§ Computer literate.
Normal 0 false false false false EN-GB X-NONE X-NONE
Apply for this job
Please complete the form below.
Your data is used to notify the employer of your interest and they may contact you about the vacancy. We will not use your data for any other purpose. Your details will be deleted from our database seven days after the vacancy closing date.