Training Consultants / Account Managers – South of England and International
Job added:

7 September 2015

Salary :

£55,000 OTE with uncapped bonus, plus car and benefits

Location :

South of England and Non UK (Various European Markets)
Email : greyj@b-t-c.co.uk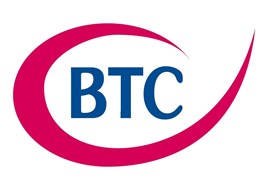 5BTC is one of the longest standing automotive training and development companies established 25 years ago. As part of our expansion, we require talented Training Consultants for the South of England and our International team (two roles).

AutoVHC is the number one electronic vehicle health check system in the automotive industry. Using the latest technology and world class design the system has been installed in over 1,000 dealerships in the UK and is rapidly expanding across Europe and the rest of the World.
£55,000 OTE with uncapped bonus, plus car and benefits
Location:
South of England and Non UK (Various European Markets)
The Role and responsibilities:
Ability to deliver high quality classroom and in –dealership training
Achieve new business sales targets
Manage existing accounts through the South of England
Build OEM relationships in key European Markets
Conduct system and sales process training
Build and sustain profit improvements for BTC's customers
The Person:
Sales professionals with a good knowledge of the automotive industry
Have a good understanding of sales process
Be a respected leader in the automotive sector operating at line manager and above levels
Possess good IT skills to train systems and deliver quality presentations
Have the ability to be an automotive consultant through knowledge and skills gained during an automotive career
Hard working and results driven
Outgoing, flexible and energetic
The Rewards:
A substantial basic salary with an uncapped bonus scheme (minimum OTE £55,000)

Company car and expenses
Terrific career development opportunities with the one of fastest growing automotive businesses
Apply for this job
Please complete the form below.
Your data is used to notify the employer of your interest and they may contact you about the vacancy. We will not use your data for any other purpose. Your details will be deleted from our database seven days after the vacancy closing date.