Used Car Consultant
Job added:

21 October 2016
Company :

Centro Consulting

Email : careers@centroconsulting.net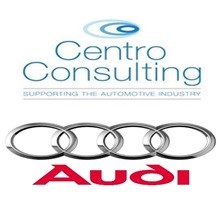 North-West Audi Retailers
Centro Consulting is a successful, growing and recognised provider of World Class Automotive Consultants.
We now operate in over 20 markets at both Manufacturer and Dealer levels – to find out more please visit our website www.centroconsulting.net
We now wish to appoint a high quality Used Car Consultant based within the above territory to work within the Audi brand on a live assignment. We offer a competitive salary, performance related bonus, fully expensed company car and pension scheme.
The Consultant
The ideal candidate will have an Automotive Consulting, Field Manager, GM and/or General Sales Manager background and be able to objectively demonstrate a proven ability to improve dealer used car business performance ideally having gained premium brand experience.
The Role
This is a fascinating, dealer facing position which will require a structured approach analysing all aspects of used car department operations and financial performance.
The ability to clearly communicate at all levels, create deliverable action plans and motivate employees to implement change are key factors with these UC performance management oriented roles. In addition, the ability to set clear targets whilst working towards industry leading KPIs will be essential.
How To Apply
Next Steps…
If you think you have the necessary personal and professional attributes to make a success of this exciting role then we want to hear from you!
We want to move quickly and would like to meet outstanding candidates as soon as possible.
Interested? Please contact us and send your CV via careers@centroconsulting.net
Apply for this job
Please complete the form below.
Your data is used to notify the employer of your interest and they may contact you about the vacancy. We will not use your data for any other purpose. Your details will be deleted from our database seven days after the vacancy closing date.