Various Job Positions
Email : greyj@b-t-c.co.uk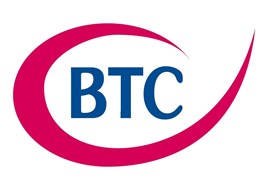 After 25 years providing training, consultancy and software solutions BTC is still experiencing exceptional growth both in the UK and Globally. We want to recruit a number of exceptional individuals who have the X Factor and can deliver real performance improvements.
Sales Training Consultant (South)
We are currently working with such leading brands as SEAT and Skoda nationwide delivering our TLC (Think Like Customers) sales process in aftersales programmes and need to recruit an outstanding Sales Trainer in the South of England. To qualify for this role you must be a great communicator, energetic with a successful track record in sales.
autoVHC (UK and International)
autoVHC is our electronic health check system and currently installed in over 1,200 dealerships in the UK and Europe. Over the next year we anticipate installing over 1,000 systems internationally for Ford and Jaguar Land Rover. To deliver this we need to recruit really talented:
Project Managers (UK and Europe)
System and Process Training Consultants (UK and International)
IT Developers (UK)
Salespeople (UK – North, Midlands and South)
We are about to launch three exciting new products and require dynamic salespeople to sell to our existing customers and targeted prospects. It is essential that the successful candidates are ambitious, energetic and want to build new business. P.S. The job title is Business Development Manager!
The Fit
To fit in to BTC you will be a team player who is prepared to "go the extra mile" to deliver the result. In addition you need to be full of energy and have a great sense of humour. Most of all you must care!
Rewards
If you have got the X Factor, we will reward you with top salaries, great bonus schemes, company car and terrific opportunities for personal growth.
How To Apply
Please apply in writing with a full CV to Jane Grey at:
BTC Limited,
2 Mallard Court, Mallard Way,
Crewe, Cheshire, CW1 6ZQ
or alternatively by email: greyj@b-t-c.co.uk
Apply online at: www.b-t-c.co.uk
Apply for this job
Please complete the form below.
Your data is used to notify the employer of your interest and they may contact you about the vacancy. We will not use your data for any other purpose. Your details will be deleted from our database seven days after the vacancy closing date.