Volvo Selling Sales Manager
Location :

Dundee, Scotland
Company : Barnetts Motor Group Limited

Contact : Atholl Hutchison

Email : atholl@barnetts.co.uk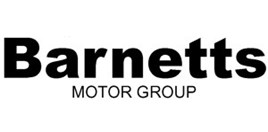 Volvo's renaissance is almost complete at Barnetts. A major showroom investment has transformed our facility into one of the best customer focussed environments in the motor trade. Our showroom bristles with award winning products like the new Volvo XC90, and the range will be further enhanced with the forthcoming launch of the S90, V90 and V90XC.
The booming SUV market in the UK will create many sales opportunities created by the introduction of a new XC60 next year, closely followed by the XC40. In short, by the end of 2018, the new XC90 will be the oldest design of Volvo on sale! This is the biggest revolution that the Volvo Brand has witnessed in its history.
This speed of change requires Barnetts to provide a fantastic modern sales experience, influenced and controlled by an industry leading Sales Manager, utilising the latest technology. This is an exciting position that offers empowerment, and the opportunity to lead an award winning family owned business into the future. Only those who can show passion and the drive to succeed, in one of the most exciting industries in the UK need apply.
How To Apply
If you've got what it takes and this is the position for you, please send a CV and covering letter outlining why you are the ideal candidate to: atholl@barnetts.co.uk
Apply for this job
Please complete the form below.
Your data is used to notify the employer of your interest and they may contact you about the vacancy. We will not use your data for any other purpose. Your details will be deleted from our database seven days after the vacancy closing date.