Warranty Claims Processor
Job added:

9 December 2016

Salary :

Competitive with excellent benefits

Location :

Cirencester, Gloucestershire
Company : Mitsubishi Motors UK

Email : recruitment@mitsubishi-cars.co.uk

Website : http://www.mitsubishi-cars.co.uk/careers/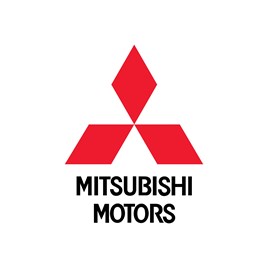 Company Overview
Mitsubishi cars and pick-ups are imported and distributed in the UK by The Colt Car Company Limited - a business established in 1974 specifically for this purpose.
We are a wholly-owned subsidiary of Mitsubishi Corporation Japan and we operate from our prestigious Headquarters in the historic Cotswold market town of Cirencester, Gloucestershire.
We directly employ around 230 permanent staff at our Headquarters and many more people throughout the UK at our comprehensive network of franchised Mitsubishi Motors dealerships.
Opportunity Overview
We are looking for a Warranty Claims Processor to ensure the correct processing of all warranty claims in order to maximise the level of reimbursement received by The Colt Car Company.
Main Responsibilities Include:
To provide warranty support, administrative and technical, to the dealer network
To operate and ensure compliance at all times with JSOX policies and procedures
Process and route all warranty claims to the correct supplier / source
Process all returned and rejected claims from the factory within the stipulated time scales
To validate claims that require prior work approval and ensure claims are only accepted within factory / CCC guidelines
To handle manually processed claims within the shortest possible timescale
Assist with recall campaigns as and when necessary
To provide support to Technical Material Analysis programmes and ensure the return of all displaced parts to the correct vendor
Maintain a thorough knowledge of Mitsubishi Motors Europe and CCC warranty policies and procedures
Assist with ad hoc invoicing of duplicate service books and extended warranty programme policies
Assist in the preparation of Warranty Analysis Programme and Mitsubishi Service Plan audit data
Assist and where possible resolve dealer Mitsubishi Service Plan queries
Assist in the preparation of warranty claims trends analysis
Ensure that all relevant warranty and technical newsletters are regularly reviewed and the contents acted upon during claims processing
To promote the interest of CCC at all times and attend promotions/exhibitions and special events when required
Essential Requirements
Good GCSE/equivalent level of education
Proficient with Microsoft Office (Excel and Word)
Good team player
Good administrative skills
Well organised
Willingness to learn
Good communication skills
Process driven, reliable and trustworthy
Motor industry enthusiasm
Desirable Requirements
Motor Vehicle Apprenticeship/equivalent
Manufacturers Technical training courses
NVQ Level 3/equivalent in Motor Vehicles and Engineering
BTEC/equivalent Motor Vehicle Certificate
After Sales role in a dealership with clerical responsibilities, ideally a warranty role
Previous customer facing experience (i.e. Service Receptionist) Normal 0 false false false EN-GB X-NONE X-NONE
How To Apply
To apply for this position please email your CV and covering letter to recruitment@mitsubishi-cars.co.uk
Apply for this job
Please complete the form below.
Your data is used to notify the employer of your interest and they may contact you about the vacancy. We will not use your data for any other purpose. Your details will be deleted from our database seven days after the vacancy closing date.