HEADS OF BUSINESS
Salary :

NEGOTIABLE SALARY + BONUSES + COMPANY CAR & BENEFITS

Location :

WEST & EAST YORKSHIRE
Company : Southgate Consulting

Contact : David Southgate

Email : joanne@southgateconsulting.com

Website : www.southgateconsulting.com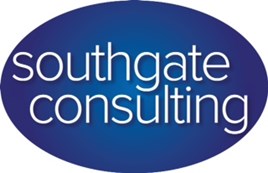 HEADS OF BUSINESS
RETAIL GROUP OPPORTUNITIES
WEST & EAST YORKSHIRE
NEGOTIABLE SALARY + BONUSES + COMPANY CAR & BENEFITS

Our client boasts an enviable franchise portfolio, owning some of the most prestigious car retailing facilities in the UK. The company is very well established, with a trading history of over 60 years, and is a privately owned business with strong work ethics and values.
Due to forthcoming expansion, Heads of Business are required to run state of the art newly built or refurbished premises covering all aspects of Sales & Aftersales. Substantial investments on each of these sites will ensure environments which offer the very latest retailing standards for discerning customers, who expect exceptional standards of customer management.

IDEAL CANDIDATE PROFILES FOR SERIOUS CONSIDERATION WILL INCLUDE:

• Demonstrable profile at General Management level or equivalent within a retail environment

• A thorough understanding of running a medium to large single site retail operation to the highest of standards across Sales & Aftersales disciplines

• An influential, motivational and enthusiastic mind set

• Impeccable commercial acumen and presentation skills

• Ability to exceed both company and NSC brand standards

• Passionate about continuous business and people improvement

If you are looking for a career move to join one of the very best retail groups in the country, offering a secure and exciting future, please email a full Curriculum Vitae and details of your current salary and benefits to:
David Southgate, Southgate Consulting, Bakers Yard, Ardington, Oxfordshire OX12 8PT
Tel: 01235 863 525 | Email: joanne@southgateconsulting.com

Apply for this job
Please complete the form below.
Your data is used to notify the employer of your interest and they may contact you about the vacancy. We will not use your data for any other purpose. Your details will be deleted from our database seven days after the vacancy closing date.