Automotive Management Live Virtual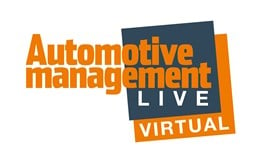 Automotive Management Live VIRTUAL 2020 – The UK's leading event for motor retailers
January 20 & 21, 2021
With Covid-19 preventing the industry from gathering together this year, we are delighted to bring you Automotive Management Live in a new format – VIRTUAL!
We're excited to bring you 2 FULL days of insightful, engaging content that Automotive Management Live is known for whilst enabling our audience to connect with a wide range of suppliers to motor retail, learn and share industry best practice, and discuss how to prepare for the future of motor retail.
At a time of monumental change, there has never been a more important time to bring together our community of senior motor retail professionals and shape the future.
So – why wait?
Register now for the 2-day virtual event and secure your exclusive dealer-only ticket:
Video - the highlights from the 2019 event, including the views of a number of the exhibitors and dealers.
Gallery