Automotive Management Live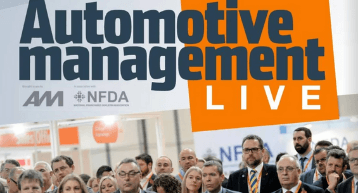 The UK's leading exhibition for motor retailers is back in person at Birmingham's National Exhibition Centre on November 11.
Join us at the NEC, free of charge, for a day of insightful, engaging content and connect with the full range of suppliers to motor retail, learn and share industry best practice, and discuss how to prepare for the future of motor retail.
It's a day full of market insights and technological innovations for UK car dealers, vehicle manufacturers, independent used car dealers and repair workshop owners.
See the full agenda for the 2021 Automotive Management Live Show here.
Register now for the event free of charge and secure your exclusive dealer-only ticket:
Video - the highlights from the 2019 event, including the views of a number of the exhibitors and dealers.
Gallery