Changes at Stellantis have devised a group-level sales operation to large fleets, leasing and rental companies under the eye of recently appointed UK director for B2B James Taylor.
Echoing a similar strategy used for many years by Volkswagen Group, Stellantis will now enable its biggest customers to access all its brands - Alfa Romeo, Abarth, Citroen, DS, Fiat, Jeep, Peugeot and Vauxhall - from one Stellantis team.
Smaller fleets and SMEs will still interact with the group at brand level, and through brands' respective business sales dealers.
Yet Stellantis said the new structure will enable a greater focus on inter-brand fluidity.
Three fleet directors will manage the existing Stellantis brand groups. FCA brands Alfa Romeo, Abarth, Fiat and Jeep will be managed by Laurence Hagger, former head of used cars, remarketing, rental, contract hire and leasing at FCA.
Iain Montgomery, former FCA fleet director, has taken over as fleet director of the Peugeot, Citroen and DS brands.
A fleet director for Vauxhall will be appointed in due course.
The fleet directors will set the direction for their respective brands, but management and liaison with individual customers is done on a Stellantis basis.
Regional fleet teams will talk to customers primarily around the brands that they represent, but if there's a customer that has an interest in another area they can talk about other brands too.
Each team has a regional fleet manager that reports into the fleet directors.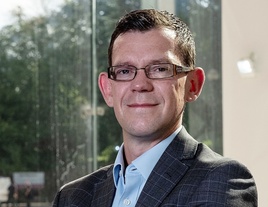 Taylor, who was previously general sales and marketing manager at Vauxhall, said: "We know that customers want a single point of contact, so the fact we can go and talk to them on a Stellantis basis is a big advantage. Because each individual account manager is managing fewer accounts we can build a stronger relationship with those customers."
He added: "Fleet is the only area of the business where we are going out on a Stellantis basis rather than the individual brand. There's a unique challenge to communicate that to our customers."
The group's new fleet strategy will focus on growth in three areas: electric vans, electric and plug-in hybrid cars and the premium segments.
"We have a huge opportunity with electric LCV," Taylor explained. "As a group we have an order bank that is bigger than the entire electric LCV market was in 2021."
Taylor expects Stellantis to be the largest true fleet group in the LCV market this year.
In December Stellantis revealed plans to partner with Credit Agricole Consumer Finance to create a new multi-brand leasing company which will operate across Europe.
It would sell CACF a 50% stake in its existing Leasys and Free2Move Lease businesses.