Interactive Marketing
Interactive Marketing is bespoke to the UK motor industry. We specialise in customer relationship and database management inbound and outbound calls, including verbal service & MOT reminder, vehicle health-check follow-up, enquiry management and lost sales, customer satisfaction follow up, inbound communication handling and other campaigns tailored by our clients.
We employ people working from home on a salary basis and in doing so we avoid the high transience of staff so often encountered in a traditional call centre. Our unique offering is derived from our significant investment in training and an abundance of hands on experience. This enables us to offer script-less calls where customer service comes first.
We guarantee that every conversation is handled with care, efficiency and above all, good customer service, resulting in meaningful and workable feedback as well as appointments. Our service & MOT reminder offering, for instance, is a guaranteed profit centre. Our repeated effort to contact your customers, with no limit on call attempts, guarantees contact rates higher than 80% and this in turn ensures the highest conversions possible.
We provide a robust, real time, on line reporting suite which linked to the quality of our feedback enables detailed management of your customer needs, data amendments and lost sales business. We also report in good quality written English offering verbatim notes, which provide you with an accurate overview of each concluded call. In addition, we offer a full audit trail of all our activity.
To ensure continuity and a seamless relationship between outbound caller and dealership we can provide your dealership telephone number on caller display. This helps the image of the call and the contact rate.
We guarantee the job will simply get done, and the work will continue seamlessly. Never again will you have to worry about the impact holidays and sickness have on outbound calling or inbound communication. We work into the early evening, responsible hours only of course, but it's this activity that generates more than a third of our contacts, so is vital.
In summary, if you want to ensure that every customer is provided the very best levels of customer care and you want the highest contact rates possible and of course the highest conversion possible, matched with a dependable service with unrivalled continuity, commitment and quality, choose the highly recommended Interactive Marketing (UK) Limited.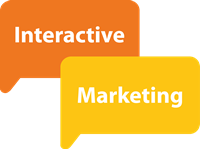 Address:
Unit 12138, PO Box 7169, Poole, BH15 9EL
Telephone:
0330 122 0750