Regit
Regit Predict
Regit Predict helps dealers use their biggest asset, their data, to buy and sell more cars.
Working with data scientists Peak, Regit can now score a given user in real-time on how likely they are to change their vehicle. This game-changing piece of tech is now available to dealers to trial via a couple of simple snippets of code.
Time and again dealers tell suppliers that they don't want more sales leads, they want better ones. Regit Predict helps dealers weed out the tyre-kickers so they can focus on the buyers. Now they can make all their leads into better leads.
Retailers can also apply the same process to their own data and find the right people to prospect from their own customer base. Regit does this with anonymised data so dealers can be sure of data compliance.
In simple terms, it's more sales and more profit for less effort.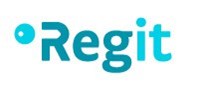 Address:
Sevendale House, 7 Dale St, Northern Quarter, Manchester, M1 1JA
Telephone:
0844 576 7444