Aston Barclay
Why Aston Barclay Vehicle Remarketing?
Aston Barclay has become the leading alternative to the dominant position currently held by BCA and Manheim in the vehicle remarketing arena with four strategically placed auction centres in Essex, Wiltshire, Shropshire and Leeds including a portfolio of online products and services.
Our four auction centres provide the best in vehicle remarketing facilities allowing us to deliver full services and leading results for the many large Franchised Dealers, Leasing companies, Car Supermarkets and independent traders that that we cater for.
Ethos, Ethics & Service
For an auction to perform properly it must truly understand the wholesale market and the particular need of its buyers and sellers, manage these needs and deliver results surpassing expectations.
We achieve this with the high level of knowledge and expertise of our people, our management who are particularly responsible for the performance delivery of their auction centre, together with the latest services which best perform for our clients by way of 24/7 buying platforms via Buy Now and Bid Now, streaming internet auctions with Aston Barclay LIVE and physical bidding, plus cloud based inventory management tools with stock control through our IMS reporting suite.
We have what is required.
Proven & Effective Sale Methods for our Customers
Unlike our two major competitors who have been on a buying frenzy to own other businesses including online 'Car Buying' companies that provide them with stock to enter themselves in auction, we have focused our attention on our customers, our principal vehicle suppliers, by investing heavily in our facilities and infrastructure raising the bar with proven routes to market and other services which best provide for their needs, whether buying, selling or both.
Find out more about Aston Barclay Vehicle Remarketing or to contact us visit www.vehicleremarketing.co.uk or email info@astonbarclay.net.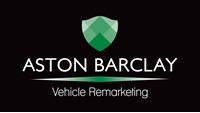 Address:
The Car Auction Drovers Way Chelmsford Essex CM2 5PP