Symco Training
AM-online has teamed up with Symco Training Limited to bring you training videos for free offering skills designed to maximise your business's ability to sell more cars and maximise profits.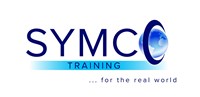 Address:
Symco Training Limited Egerton Cottage Beech Lane Eaton Tarporley CW6 9AQ
Telephone:
01829 760679
GDPR
May 25, 2018 is the implementation data of the General Data Protection Regulation governing use of customer data.
Let AM help ensure you are compliant with news, insight and comment in our dedicated GDPR section – and at our February conference.
AM Jobs
16 March 2018, Salary to £50,000 per annum (basic £34 - £38k plus quarterly bonus scheme)
All AM jobs
Automotive Management is also available in a printed format on a monthly basis