Peugeot–2008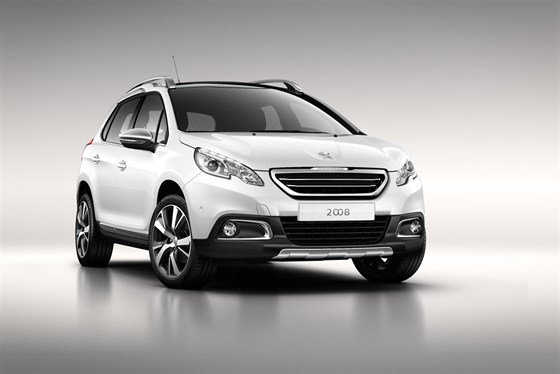 Autumn 2013
Peugeot is set to take on the Nissan Juke and Vauxhall Mokka with its 208-based crossover called the 2008. It will sit on raised suspension and alloy wheels with what Peugeot describes as a look that is 'full of energy'.
The engine line-up will be much the same as for the 208 hatch, including the three-cylinder 1.2-litre petrol engine. No word on economy, emissions or pricing, but expect the 2008 to be keenly priced against its key rivals.
A five-seat cabin with generous boot is expected for the 2008, but Peugeot has not confirmed if it will offer its new crossover with all-wheel drive.