Cars Home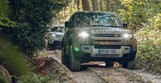 The Defender name may have 'only' been around since 1990, but the Land Rover Defender we all know (and mostly love) has, essentially, remained the same since 1948.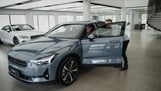 AM's road test of the new Polestar 2 premium electric car finds that for around £50,000 buyers will get a very adaptable, thrilling EV capable of around 250 miles on a single charge.
30/11/2020 12:19:45
Inchcape UK has agreed the £29.7m sale of its Jaguar Land Rover (JLR) Arch Concept premium car dealership in Southampton to Hendy Group.