Road Tests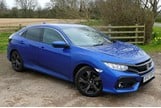 As of this summer, Honda's Civic hatchback will be the only vehicle produced on UK shores by the Japanese car manufacturer.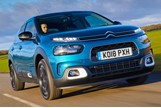 The latest iteration of Citroën's C4 Cactus has lost some of its distinctive character
Estates such as the Mercedes-Benz C-Class could find a willing market among dog-owners.
25/05/2018 11:19:00
Jaguar Land Rover has officially unveiled Rawdin Glover as its new managing director as part of as restructure of the brands' global marketing, sales, service and public relations functions.