Events
The Bauer Media B2B events team has a reputation for delivering professional B2B events featuring expert speakers, relevant content and great experiences.

From award ceremonies for more than 1,200 guests to conferences, seminars, round tables, breakfast meetings and dinners, each event is carefully designed according to demand, providing excellent networking opportunities.

We strive to provide high-quality content and information when and where it's needed in an unbiased, non-promotional way.

Whether attending as a delegate or a sponsor, the opportunities are unrivalled.

Sponsoring AM events will ensure immediate recognition of your business as able to support automotive retailers and promote your services or aims in the market.

To register for an upcoming event or if you require any further information about our events portfolio, please contact Nicola Baxter, event manager, on 01733 468289 or via email paige.phillips@bauermedia.co.uk.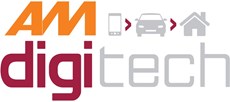 Tuesday 17th April
With a number of years hosting both the highly successful Digital Marketing and Digital Dealer conferences, the differences between the two have become increasingly blurred as digital and technology permeates every aspect of automotive retailing both online and in-store. As such, we have combined the two under the new 'AM DigitTech' name.
AM DigiTech will live up to its title encompassing the latest digital and technology trends which impact today's dealer and the retail process.
Topic areas will tackle the many technological and digital challenges facing today's dealers as well as considering what's on the horizon so retailers can best prepare for an increasingly tech future as well as meet the needs of the digitally sophisticated consumer.
Exceptional digital marketing campaigns and tailored customer communications need to sit alongside the latest technology which enables dealers to deliver a cohesive and high quality service to customers.more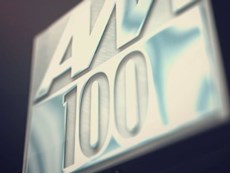 Wednesday June 20 2018
London Marriott Hotel Grosvenor Square
The AM100 Dinner; the networking event of the year

The AM100 publication is the annual industry guide to the 100 largest dealer groups in the country, according to their company turnover.

In addition, the AM100 provides a detailed analysis of the state of the industry and looks at the key issues facing dealers and their customers.

The AM100 is an invaluable opportunity to meet friends and colleagues in the retail industry and be amongst the first to see the official unveiling of the new AM100 listing of UK automotive retail groups ahead of publication in AM.

Established for more than two decades, the AM100 has grown in stature and recognition. Known for its quality and integrity the AM100 Dinner will take place at our new venue, the London Marriott Hotel Grosvenor Square

The AM100 Dinner will once again be a black tie event with exceptional networking opportunities.
Immaculately appointed and ideally situated, the London Marriott Hotel Grosvenor Square delivers both classic sophistication and a contemporary sense of style.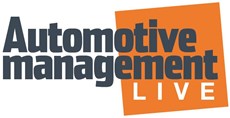 8th November 2018, NEC, Birmingham
A one day trade exhibition in association with the National Franchised Dealers Association offers best practice seminars, an F&I theatre and a large exhibition area.
Unique to the industry, Automotive Management Live has an ambitious target of attracting 500+ dealer, manufacturer and independent visitors to the expo where they will find everything they need to know about operating a modern showroom and service and repair facility fit for the digital age.
Expert and keynote speakers will provide insights into the many challenges facing the industry in our 'Best Practice' seminar sessions which will cover a range of topics including new and used car retailing and aftersales practice. Suppliers will showcase the scope of their business, products and services whilst insight, best practice and exploring future trends will ensure the day will be highly informative and packed full of new ideas.
Free for dealer, manufacturer and independent visitors to attend, although pre-registration is required, Automotive Management Live is set to be the biggest event on the automotive retail calendar.
Today's automotive retail environment is highly competitive whilst the market itself is incredibly complex and influenced by a number of interweaving factors. Gone are the days of operating in silos such as new cars, used cars, service, IT and marketing, businesses need to adopt an integrated approach and deliver a seamless experience to the customer on and offline.
Top reasons to attend Automotive Management Live:
Meet key suppliers under one roof in one day
Learn at 'Best Practice' masterclasses covering a range of topics
Find out the latest thinking surrounding FCA regulations in our F&I theatre
Discover how the national Franchised Dealers Association is tackling industry challenges
Gain confidential free advice at our legal clinic
Network with your peers
www.automotivemanagementlive.co.uk
Past Events