Events
The Bauer Media B2B events team has a reputation for delivering professional B2B events featuring expert speakers, relevant content and great experiences.

From award ceremonies for more than 1,200 guests to conferences, seminars, round tables, breakfast meetings and dinners, each event is carefully designed according to demand, providing excellent networking opportunities.

We strive to provide high-quality content and information when and where it's needed in an unbiased, non-promotional way.

Whether attending as a delegate or a sponsor, the opportunities are unrivalled.

Sponsoring AM events will ensure immediate recognition of your business as able to support automotive retailers and promote your services or aims in the market.

To register for an upcoming event or if you require any further information about our events portfolio, please contact Kate Howard, event manager, on 01733 468289 or via email kate.howard@bauermedia.co.uk.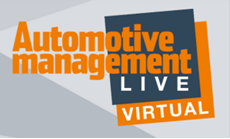 Jaunary 20 & 21, 2021
The UK's leading event for motor retailers is going VIRTUAL.
We're excited to bring you 2 FULL days of insightful, engaging content that Automotive Management LIVE is known for whilst enabling our audience to connect with the full range of suppliers to motor retail, learn and share industry best practice, and discuss how to prepare for the future of motor retail.
Free for dealer, manufacturer and independent visitors to attend, although pre-registration is required, Automotive Management Live is set to be the biggest event on the automotive retail calendar.
Automotive Management LIVE is the UK's leading event for motor retailers and is your chance to speak to experts and peers about how they are adapting to the changing retail landscape.
www.automotivemanagementlive.co.uk
Past Events

Tuesday May 21 2020
Ricoh Arena, Coventry

The Automotive Retail Congress is a must-attend event for the senior leaders of our industry who need to plan now for the next decade and further ahead.
Motor retailing is evolving fast, the AM Retail Congress will bring top-flight experts to the stage to share their forecasts for the sector and to show where the new business opportunities will lie.
For further information and to book, visit the conference website.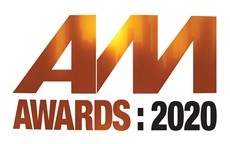 The 2020 AM Awards will take place on Thursday, February 13 at the International Convention Centre in Birmingham.
An evening dedicated to acknowledging exemplary performance and innovation is fundamentally important to our industry; high achievers deserve their time in the spotlight.
But the AM Awards is much more than a glitzy night out among friends and colleagues.
An AM Award brings with it the respect of the industry and publicly acknowledges the importance of your people and helps to strengthen the confidence of an individual or teams – as well as provide an independent mark of quality in your business that can be incorporated into your marketing strategy.
BDO will once again independently audit the AM Awards.