AM Supplier Showcases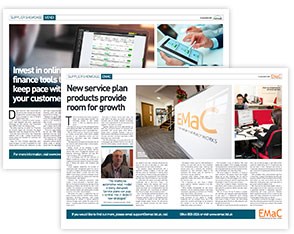 Written by the AM editorial team a supplier showcase - or special report - provides a supplier access to the AM writer's expertise in writing compelling, unbiased and credible content.
The reports give suppliers the opportunity to explain their product and service offering in much greater detail than a traditional advert.
In this section you can take advantage of the detail offered by the supplier showcase to gain a more comprehensive understanding of companies who could play a vital role in boosting your business's success and standing in the automotive retail market.
---
AM Supplier Showcases
AM Supplier Showcases
AM Supplier Showcases are created individually for publication in AM's monthly magazine. If you're a supplier in the UK automotive retail sector and would like your business featured in the magazine get in touch with AM's group advertisement manager Sheryl Graham - sheryl.graham@bauermedia.co.uk.