Area Sales Manager
Salary :

£25k - £30k basic per annum +Car (inc BMW & Mercedes), 20% bonus OTE (uncapped)
Company :

Auxillis Services

Email : careers@auxillis.com

Telephone : 0191 523 3050

Website : www.auxillis.com/careers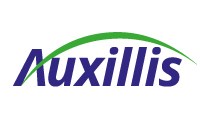 Who are we?
Auxillis are part of Redde plc. Operating from sites in Bath, Co Durham & Yorkshire we work with a range of corporate clients, prestige motor groups and leading insurers, delivering exceptional services to motorists, 365 days a year.
As we continue to grow rapidly and develop new marketplaces, we are looking for four high-performing and exceptionally talented people to join us to manage one of four regions: North & Scotland, Midlands, SW & Wales or SE East & London.
What will I be doing?
Trusted by some of the UK's most-recognisable brands, we've build long-term relationships which deliver the highest level of quality, technical expertise and innovation coupled with exceptional customer focus.
Your role is simple; grow the profitability of your designated area and accounts. Working specifically within our automotive team, you'll be managing relationships within a network of dealerships and workshops; it sounds straight-forward, but it takes a certain type of person to be successful in our industry.
Is this role for you?
We're careful who we allow to work with our clients, so starting with your initial induction, you will need to immerse yourself in our business, finding your feet to become an expert in what we do. You will shadow an experienced colleague initially, who will guide your development, provide support and help you define your own approach, finding what works for you..
We know this role will appeal to you if you're already:
In a dealership, with a great idea of how retail operations work. You're probably not in a sales-focused role but you know what makes DP's and GM's tick and know how to make them pay attention. Perhaps you spend your day fielding calls from reps and sales people and wonder how little they know about the industry. You know you could be better than them and are keen to find the right opportunity to make the jump ...
Field-based, out on the road, making a name for yourself with your current company. You know the value of hard-work and how to develop relationships, getting to know clients on a personal and professional level. You love to exceed what others think possible and are carefully seeking to enhance your career options with your next move ...
How To Apply
Normal 0 false false false EN-GB X-NONE X-NONE If you feel you are the right person for this role, we would encourage you to find out more!
To apply for this position please email your CV to careers@auxillis.com
Apply for this job
Please complete the form below.
Your data is used to notify the employer of your interest and they may contact you about the vacancy. We will not use your data for any other purpose. Your details will be deleted from our database seven days after the vacancy closing date.