Half-year pre-tax profits have increased by 3% to £9.7 million this year at the UK's largest used car supermarket chain Motorpoint.
That was despite the spring COVID lockdown, which hit its revenues hard as showrooms and preparation centres were closed between April and June.
Turnover during the first half of Motorpoint's financial year, to September 30, fell 27% to £387.7m.
However operating expenses decreased by 16%, Motorpoint said.
The pandemic has brought a significant acceleration of online trading growth, with 40% of H1 sales being conducted online, and in September 20% of online buyers chose to have their car delivered to their home.
Many others chose the in-branch contactless collection service, which is an extension to Motorpoint's previous reserve and collect e-commerce provision.
Motorpoint chief executive Mark Carpenter said: "During a very challenging period, I am exceptionally proud of how the group has responded.
"Through operational rigour and a focus on e-commerce solutions, the group delivered an improvement in profit before tax against the prior year, despite a complete closure during the UK-wide lockdown from March 24th, and order fulfilment limited to home delivery only from May 21st.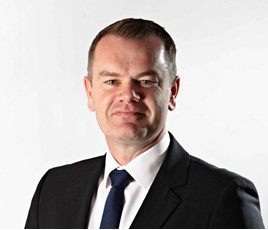 "Since fully reopening all branches in July, demand levels have exceeded management's expectations and indeed the prior year performance. Margins have also been above recent levels, reflecting strong customer demand and continued improvements in vehicle preparation speed and marketing effectiveness."
Carpenter said the enforced closure of all branches resulted in substantial trading losses in April and May.
Actions taken during the closure to preserve cash and reduce costs included suspending capital projects, reducing discretionary spending, furloughing a large proportion of our team and all of our senior leadership team and board members taking voluntary pay reductions to help maintain our lowest paid team members at 100% of earnings.
The group returned to profitability in June, he said.
Carpenter said the online sales growth outpaced branch sales growth in the remainder of H1 and grew to 43% of sales in the three months to 30 September 2020, a volume increase of 39%.
The increase in demand has meant that the company has created around 30 additional preparation and customer service logistics roles since reopening.
"As a result of this strong trading since reopening, the Group delivered a profit before tax for the six months to 30 September ahead of the prior year. This underlines the strength and agility of the Motorpoint business model, its high-quality digital offering and the Group's ability to react quickly to external challenges while maintaining its industry leading customer proposition.
"Notwithstanding the challenging macroeconomic backdrop, we look to the future with confidence as we continue to innovate and build on the strengths of our low-cost, independent, flexible operating model and leading brand to drive further market share growth."