Advertisement feature from CDK

CDK Global's pioneering Partner Programme set to transform sales technology for UK car dealerships
CDK has launched its CDK International (CDKI) Partner Programme, a pioneering initiative giving specialist technical companies access to its Dealer Management System (DMS), this month (January 2019). Seven companies are set to join inaugural provider enquiryMAX in the coming weeks. Technical work on the Partner Programme started back in 2017 with enquiryMAX, the pilot partner, going live in mid-2018. enquiryMAX is now available in over 100 dealer sites across the UK. Seven more partners, five in the UK, one in Finland and one in South Africa, will join the CDKI Partner Programme from January 2019, and are working on developing integrated solutions for dealers.
There are clear benefits for both partners and dealers. Partners will be able to improve the functionality of their products, scale up their businesses, share and manage data seamlessly, and use the Partner Programme to enter into new geographical markets if and when their business allows.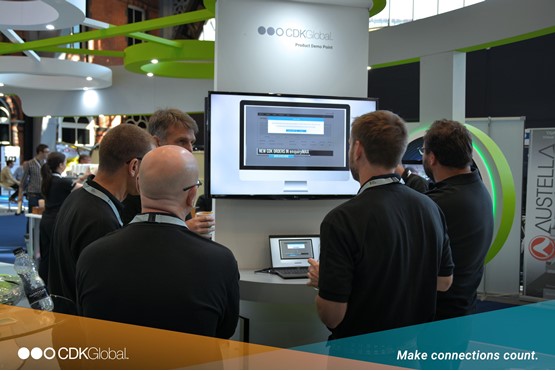 From a dealer perspective, the partner programme will allow disparate IT systems to work with their DMS, making data available in the right system at the right time and eliminating re-keying. This will increase efficiency and help deliver a truly connected car buying and ownership experiences.
"Connections are crucial to automotive commerce and they are at the heart of delivering joined up customer experiences," said Jonathan Hales, UK Partner Manager, CDK Global. "Our Partner Programme brings applications together under an Open Platform, enabling integration with CDK DMS products to provide easy access for dealers to deliver the very best car buying experience for today's customer."
The five new UK partners are Dealerweb, eDynamix, SalesMaster, Force24 and Motor Document Solutions:
Dealerweb will be integrating Dealerweb Showroom, a sales process and enquiry management system built for the automotive sector which delivers lead management, offer creation, profit calculation and analysis, FCA compliance and real-time activity reporting. The integration with CDK DMS products, which synchronises data across systems and reduces the need for double keying of information, will help dealers reduce costs and increase efficiencies.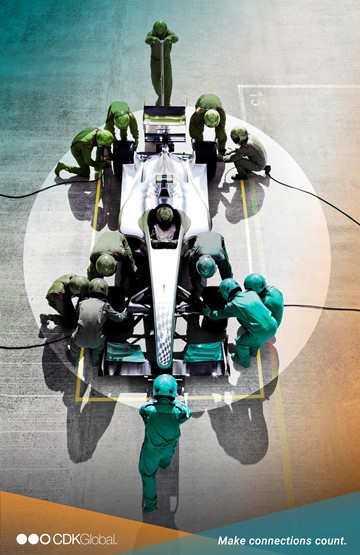 MOTCleanse from eDynamix enables dealers to check vehicle records from the CDK DMS against DVSA data to ensure the accuracy of MOT data. With an average of 52.7% of MOT dates incorrect in the DMS, this new integration will increase MOT sales and revenue while reducing the cost of unnecessary reminders.
SalesMaster operates the vehicle inventory system, StockBook, which aggregates real-time stock data into a user-friendly platform. By integrating with CDK, SalesMaster will be able to further enhance StockBook data with a direct link for all DMS stock vehicle information.
Motor Document Solutions developed iDealFILE to provide the automotive industry with an electronic deal file platform that turns unsecured manual paper-based documents into secure, visible, traceable and auditable data. iDealFILE will help dealers manage sales documents efficiently and securely as well as being more environmentally friendly.
Force24 is an automated marketing platform allowing companies to target customers across channels such as email, SMS, PPC, social media and microsites to generate sales leads. The platform will help dealers build a smarter approach to customer acquisition, retention and aftersales, by powering bespoke and relevant communication with the right people, via the right channel, at the right time in their journey.
The CDKI Partner Programme team will continue working with existing partners on building connections, developing APIs and recruiting more partners. The next areas of focus are parts and vehicle health checks.
About CDK Global
With more than $2 billion in revenues, CDK Global (Nasdaq: CDK) is a leading global provider of integrated information technology and digital marketing solutions to the automotive retail and adjacent industries. Focused on enabling end-to-end automotive commerce, CDK Global provides solutions to dealers in more than 100 countries around the world, serving approximately 30,000 retail locations and most automotive manufacturers. CDK solutions automate and integrate all parts of the dealership and buying process from targeted digital advertising and marketing campaigns to the sale, financing, insuring, parts supply, repair, and maintenance of vehicles. Visit cdkglobal.com.
For more information about CDK Global in the UK, visit www.cdkglobal.co.uk
---