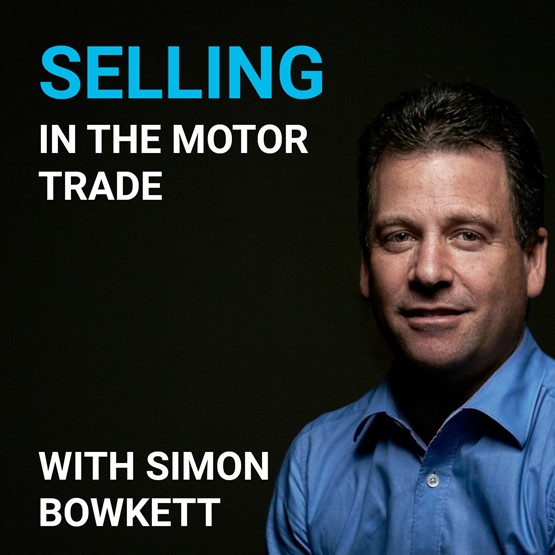 Symco training is launching their new podcast, Selling In The Motor Trade, on 16th July 2020, in association with Automotive Management.
Why Our Industry NEEDS This Podcast
Every week, the Selling in the Motor Trade Podcast will share best practice, tips and ideas on how to sell more cars, improve your service department, increase your customer satisfaction index scores. Said another way, every week we'll be focused on helping you make more sales and profit!
And this won't be just from us. You'll hear from leaders in the industry as well, who we'll be interviewing to pick their brains for what's working right now.
Second, we're building a community that can collectively raise the standards of sales and service for the entire motor industry. Because when we achieve this, all of us in the trade will benefit from a collective increase in profits.
It's a lofty vision we know!
That's Why We're Asking You To Get Involved!
You might have questions on how to deal with things, and we're going to put it out to our members and find out how they do it. So not only you can benefit, but all of us can too.
So if you're a salesperson and get frustrated by the customer that says "Hey, listen, can you give me an idea of what my car's worth, I won't hold you to it just a ballpark figure?" on an email inquiry...
This podcast is for you!
Or if you're in the service department and you get people saying all the time on the Red and Amber work, "Nah, no, no, no, we'll leave that, I'm selling the car anyway", but they've said the same thing two or three years on the trot....
This podcast is for you!
Every week we're going to kick around ideas and help you develop strategies to overcome these kinds of objections.
And that's just scratching the surface!
That's Where You Come Into It
If you've got something that you want answered about making more sales by an expert in the business, send your questions through to us at office@symcotraining.co.uk or alternatively, find me on LinkedIn.
WATCH THE SELLING IN THE MOTOR TRADE PODCAST www.symcotraining.co.uk OR LISTEN AT www.symcotraining.co.uk/podcast.