Advertisement feature from Car Care Plan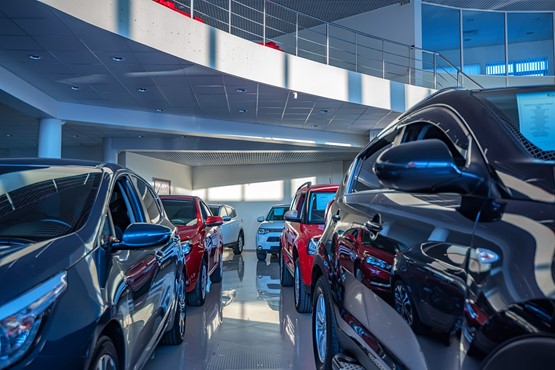 Every customer that walks into your dealership has different requirements, budgets and specifications for their vehicle. You make sure that the vehicle they choose suits their needs, but it's also important to consider how their different requirements translate into aftersales options.
Having a large range of product options under your belt means you can help customers select the right product for them, helping to boost both customer satisfaction and revenue for your dealership.
That being said, it's crucial to have an aftersales provider behind you who not only offers a wide product range, but also ensures all products are customer-centric, relevant and well-priced.
Car Care Plan are constantly working on expanding our product range, creating products that will help motorists protect their vehicles. As a result of our wide-ranging customer base – made up of Manufacturers, Dealer Groups and independent dealerships – we offer bespoke products and services to clients to ensure your business needs are met. This tailor-made approach means that products are created to respond to the different objectives of your dealership, whilst making sure they deliver the best possible service to customers.
Car Care Plan's expansive range of aftersales products includes Warranty, Asset Protection, Tyre, Alloy and Cosmetic Insurance, Roadside Assistance, Service Plans and MOT Insurance. Providing a range of products allows you to ensure that customers can protect their vehicles in the way which will benefit them most. These products will help increase footfall in your dealership space, serve as a point-of-contact through the customer journey and allow you to offer a better customer service. All while boosting your bottom line.
Via our Product Governance, FCA and TCF processes, we make sure that all products comply with FCA guidance, ensuring that they add value to our client's businesses and to consumers. While we make sure our products are compliant and customer-ready at our end, we also help keep clients on track with our in-house Compliance department.
Car Care Plan are proud to register over 1.8 million products each year, a testament to the reliability, quality and effectiveness of the products on offer.
As well as providing products, we also tailor our services to respond to customer requirements. For example, Car Care Plan provides used car profitability development for a number of Manufacturer brands. This service focuses on helping dealers that support a Manufacturer Used Car programme to improve used car profitability, improve customer retention and ultimately to sell new cars. We also provide dealers with product sales development processes, which focus on profitability and customer service.
Behind every product is the knowledge and expertise of Car Care Plan's in-house underwriters, compliance teams, marketing, claims administration, customer service, auditing and account management. Our aim is to provide innovative bespoke products and services to our clients globally, helping to open new revenue streams, improve overall customer experience and increase clients' retention rates.
Visit carcareplan.com today to find out more about what we can do for your dealership