Advertisement feature from Keyloop
By Elena Rodriguez, Chief Product Officer, Keyloop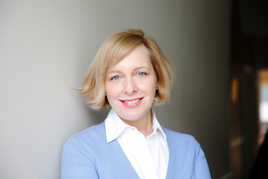 The automotive industry is a rapidly evolving one, and now so more than ever. The combination of the acceleration of digitalisation and a period of lower sales due to the pandemic has seen dealers adapt at pace. The way we buy and sell cars is changing - from higher consumer expectations to the rise of electric vehicles and new models of car ownership, dealers face a turning point in how to move forward as an industry.
One of the latest challenges to hit the industry is the increased demand for used cars due to a global semiconductor shortage. As pandemic restrictions eased and car sales picked up again this year, the shortage of new models meant consumers increasingly turned to the used car market. In fact, research by the Society of Motor Manufacturers and Traders (SMMT) found that only 12.7% of all vehicles sold in Q2 of 2021 were made within the last three years, the lowest level on record.
Demand for used cars is up, and so are their prices, but how does the experience of purchasing a used car compare from a consumer standpoint? Keyloop's landmark research report on digitalisation in the automotive industry highlights key areas dealers must get right to retain modern consumers and demonstrates how vital a personalised and seamless customer experience is for dealership success.
The report, 'Digitalisation: An Unstoppable Force in Automotive Retailing and Aftersales', also looked at the comparisons between buying and maintaining both new and used cars. The research found that the UK currently leads the way in used car ownership, with 39% owning a second-hand vehicle, nearly ten percent above the global average of 27%.
Furthermore, most people worldwide would choose to buy a second-hand car from a used car shop (67%). This was followed closely by dealerships (62%) and then direct from private owners (42%). Interestingly, respondents from the UK seem more comfortable than most with buying used cars online, with 49% being willing to purchase a second-hand car online.
However, more than three quarters (76%) of consumers still want to see a used car in person before they commit to buying it; this drops to 64% for brand new cars. Dealers could help to make used car buyers feel more confident by making all of the key information about the car readily available, as well as using video calls to demonstrate the condition of the car and answer any key customer questions.
When it comes to servicing, 41% of used car owners globally are also interested in using digital aftersales tools, such as instant message updates or online service booking and invoicing. This figure rises to 48% for new car owners. Consumers in the UK showed a higher level of interest, with 54% of used car owners interested in using digital aftersales tools, compared to 57% of new car owners.
Our research shows that consumers' sales and aftersales preferences differ when buying used cars, with many still nervous to complete the purchase online. With demand for used cars growing, dealerships need to look at how they can make the end-to-end sales journey as seamless as possible for every type of car purchase. Only then will we get to a stage where consumers are just as happy and confident buying used cars online as they are new cars.
Company contact details:
Website: www.keyloop.com
Email: int.pr@keyloop.com
Twitter: @KeyloopAuto
LinkedIn: Keyloop