Those of a certain age might dimly remember the fuel crises of 1973-74 and 1979-80.
Fuel prices roughly doubled, the economy went into recession, and sales of thirsty cars tumbled.
So does the reverse hold true: if fuel prices tumble, do sales of thirstier cars increase?
Alas, life is not that simple, at least not in the UK. Indeed, for reasons we will come to, sales of bigger cars can also fall at the same time as oil prices drop, in a "heads I win, tails you lose" kind of way.
It is partly true in America when the type of cars bought is closely correlated to petrol prices.
In the first oil crisis Americans abandoned their full-size barges in favour of Japanese economy cars.
In the second one, diesel became flavour of the month – for about a month, until Americans discovered the horrors lurking under the bonnets of diesel Oldsmobiles.
The steady fall in the real price of oil in recent years is a major factor in the rise of pick-ups and SUVs to take more than half the US car market.
The reason the US is so much more responsive to changes in fuel prices is that their fuel tax is so low.
US federal tax on petrol is just under five cents per litre (approximately 4p, currently) so, since 2000, the price of petrol has fluctuated between 35p per litre and 88p per litre (at 2020 prices).
In the UK, fuel tax is 58p per litre, so (a) petrol is expensive here and (b) the price fluctuations are proportionately much smaller – from 2000 until last month, our prices were between 110p per litre and 162p per litre (again at 2020 prices).
At the time of writing, petrol is heading below 110p per litre, but that is academic, as hardly anyone is buying a new car – or even driving very far.
But, for the sake of argument, what would happen to the types of car we buy if the economy recovered, but the petrol price stayed low? Probably not very much.
Let's take the example of someone who drives a 45mpg Focus but is tempted to change to a 30mpg Mustang.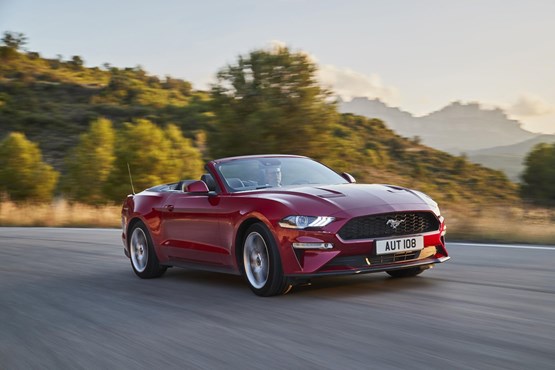 At 160p per litre, 10,000 miles will cost £2,369 for the Mustang and £1,595 for the Focus – a difference of £774 per year.
At 110p per litre, the Focus driver can either pocket the £532 saving, or drive the Mustang for about the same fuel cost as they had paid for the Focus a few years ago.
That might sound tempting, but the cost of the petrol for a thirsty car is less important in overall running costs than the tax it attracts (both in company car and VED), insurance costs, residuals, etc.
None of those will be affected by a fall in fuel prices.
We do get very exercised about fuel prices, a fact that was scorched into politicians' consciousness by the 2007 fuel duty protests.
That is partly because we are reminded of it every time we fill up, so it is a constant source of irritation.
The fact is that some people pay more in car insurance than they do in petrol, but we never blockade the offices of Direct Line.
In fact, a falling oil price in the UK is often associated with sales of smaller cars, not thirstier ones.
That may sound odd, but the price of oil is a function of supply and demand.
Oil demand falls most sharply in a recession, so oil prices tend to fall in economic slowdowns (except in the 1970s when it was an oil price rise that caused the recession).
In a recession, people are naturally more cost conscious, so sensible smallish family cars tend to lose a smaller percentage of their sales, and more self-indulgent cars tend to lose a greater percentage.
Unique situation
However, this recession is unique, and there are two opposing factors at work.
On one hand, people have noticed how much cleaner the atmosphere is, so they may be inclined to support EVs to try and maintain the current improvements in air quality.
On the other hand, they may feel that we have more urgent problems than climate change.
To those people, feeding the family looks a lot more critical than saving the planet.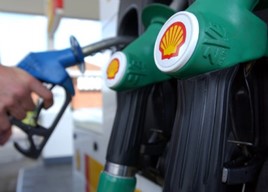 How this argument pans out is going to depend to a large extent on two decisions by the Government.
First, 2020 was going to be the year when the car makers started to pay big fines for missing the fleet average target of 95g of CO2 per km.
It now seems inevitable that the new rules will be delayed for one year, at least.
Car companies can no longer forecast how many of each model they are going to be able to sell (or even to make, given supply-chain problems), so they cannot balance their production to meet the target.
In addition, car companies are on the financial edge: no government is going to push a car factory into bankruptcy to meet a numerical target.
Second, all European governments are pondering an automotive scrappage scheme similar to the ones introduced in 2009.
Apart from the cost, the big issue is the environment.
Having said that petrol and diesel cars need to be phased out within 20 years, it would look strange if the Government gave an incentive for a car that emits, say 150 g/km of CO2. They will need to put in some environmental limit.
That could mean only EVs get a subsidy – but how many people can afford even an incentivised EV?
It could also mean a stiff CO2 limit for eligible cars.
The Chancellor has far more pressing issues than car incentives right now.
However, the fact is that the decision he makes on a scrappage scheme (even if it is not to have one) will probably have more effect on the sales of EVs than any change in petrol prices.
Author: David Francis