Used car values could be on course for a similar "market correction" to that seen in May last year after car dealers and remarketing companies flew out of the blocks post-lockdown.
Cap HPI head of valuations, Derren Martin, told AM this morning (July 16) that he was "extremely impressed" by the pace of recovery achieved by the used car sector, with the market already achieving sales volumes at 95% of the anticipated norm.
Martin said that remarketers and retailers' ability to rapidly adapt to the new trading climate – particularly through online sales – had delivered volumes he had not expected to see for three-to-five months.
But, as Cap HPI's data showed that certain market segments – city car (12.7%), supermini (8.4%) and lower medium (6.1%) – had delivered sizable value growth, he warned that prices looked set for a realignment.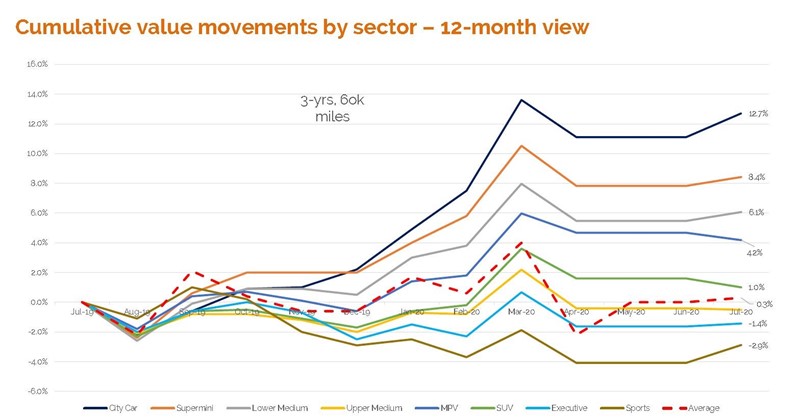 "In pound note terms those value increases may not amount to much, but in percentage terms those kinds of increases are unsustainable", Martin said.
"We had seen a recovery from that market correction last year and a strong start to this year, followed by a buoyant return as lockdown was lifted.
"I think that September will see another realignment of pricing in the used car market."
Martin said that a "reluctance to buy at top values" should be expected as the end of the furlough draws near, with the possibility of increased redundancies triggering a dip in consumer confidence.
Increased levels of supply from a sector which has suffered a logistics hangover in the post-lockdown period is also expected to impact vehicle values in the weeks to come.
Martin insisted that the used sector remained "robust", however, and was enjoying a particularly strong period thanks to dealers' actions during lockdown.
"As a collective I think the message went out across the sector not to reduce used car pricing and that has put retailers in strong position when the market, and demand, returned at the start of June," he said.
"It's been a fantastic res-start, better than many of us expected. If you can't make money from used car sales right now, I'm not sure you ever will."
The National Association of Motor Auctions (NAMA) said this week that strong volumes and rising prices were supporting auction houses following the lockdown.
Although physical auctions could reopen on June 15 alongside other non-essential retailers, the majority of auction houses continue to focus on online sales which remain extremely strong.
NAMA members expect the sector to perform well over the coming weeks.
In particular, more than 50% of auctioneers who responded to the latest NAMA survey said they expect volumes for three-year-old and older vehicles to increase through July.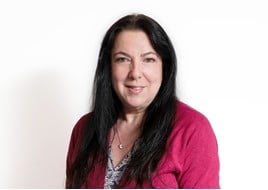 While prices are rising, most auction houses believe the average age of cars as well as average mileages will not experience any major change.
Louise Wallis, head of NAMA said, "Despite significant external challenges, the motor auction sector is seeing a number of positive trends.
"Volumes are now almost at pre-lockdown levels and auctioneers are optimistic particularly for vehicles over three years old.
"As new car sales gradually pick up, the increase in defleeted company cars and part-exchanges will support volumes at auctions which are likely to stay strong."