Magna Systems
Magna Systems serve businesses of all sizes across the automotive industry, from OEM's to retailers and workshops across the UK and internationally. We provide solutions tailored to our exact customer needs and use only solutions we believe in. It is this open and honest approach which is welcomed by the businesses we work with.
We have a range of Business & IT Consultants covering every aspect of your processes, covering the lead management through to the sale and retention of customers, allowing flexibility to support you better with our range of expertise and skills. With a number of years of experience and knowledge, we know the ever-changing landscape and adapt to that need.
TRAINING
We offer remote, on-site or regional training / coaching courses for all modules of your DMS and processes, including CRM, Showroom, Accounts, Aftersales, Vehicle Admin, and Reporting. We provide full training packages to support your business. This gives the ability to tailor coaching packages based specifically to your needs.
DMS / CRM / SOFTWARE SOLUTIONS
We work alongside a range of leading sector specific partners, delivering software solutions to drive your business to success. We also have our own software solutions including Business Intelligence dashboards which update directly from the DMS. These can also help to maximise profit opportunities within the Aftersales Department.
IT & TELECOMMUNICATIONS
Magna Systems deliver mission-critical IT to the Automotive sector. Our 24/7 proactive monitoring of critical business infrastructure means we always have a view of overall IT health and problems, even before they are reported to us.
We provide support for many bespoke OEM hardware and software applications including workshop diagnostics. We work directly with dealerships and retailer networks to help support their software and hardware. From ad-hoc IT projects to ongoing management of infrastructure, IT support and training we have it covered.
When it comes to managing training, processes and IT for your business, you need an expert. Let us show you what we can do for your dealership.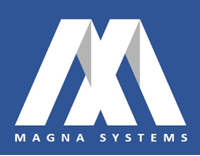 Address:
14 Market Place, Uttoxeter, Staffordshire, England, ST14 8HP
Telephone:
01522 214441