Citroen–C4 Picasso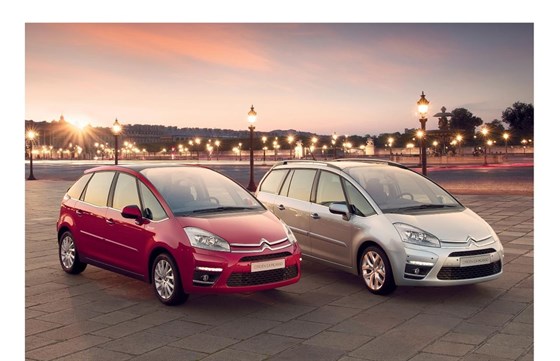 Autumn 2013
A completely new Citroen C4 Picasso is on the way towards the end of 2013. There will be five- and seven-seat versions of the car, though Citroen has yet to confirm is the seven-seater will be called Grand Picasso.
What Citroen has confirmed is there will be no Hybrid4 version of the C4 Picasso in the foreseeable future. The company says it doesn't believe there is a big enough market for such a model and incorporating the electric motor and battery for the hybrid system might compromise space and versatility.
Citroen does say, however, the new C4 Picasso will offer greater interior flexibility and improved interior quality. Expect to see individual rear seats that all fold completely flat into the floor and Citroen promises some unique features to make the C4 Picasso even more versatile, though they will not confirm if the car will come with sliding rear doors.
Engines will be improved versions of current units, so expect a low emissions eHDI 1.6-litre turbodiesel model to appeal to company drivers. We can also expect to see more widespread use of the EGS6 electronic gearbox.