Citroen–C4 Picasso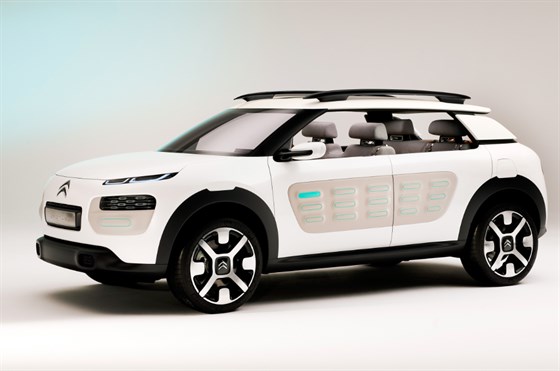 Late 2014
We'll have to wait until February before Citroen reveals the C4 Cactus officially ahead of its Geneva Motor Show debut, but we know the car will go on sale late in 2014.
Although it's an all-new model, the C4 Cactus will not be based on Citroen's latest EMP2 platform, which underpins the Grand C4 Picasso. Instead, the C4 Cactus will use existing components from within Citroen's range to keep development and production costs lower. This is in keeping with the ethos of the C4 Cactus, which aims to offer a simple, affordable car but without cutting corners.
There's no word on economy, emissions or pricing as yet from Citroen, but it promises the C4 Cactus will appeal to fleet buyers as an alternative to the likes of the MINI. The Cactus is also the first in a range of affordable C-line models we can expect from Citroen.
Low running costs should be a feature of the C4 Cactus thanks to Citroen's proven range of petrol and turbodiesel engine, and the French firm says it will also offer its Hybrid Air technology in the Cactus but probably not until 2016 at the earliest.
The unusual 'Air Bumps' of the Cactus concept car will remain for production models as a way of protecting the car from minor dents in car parks. Also set to stay is the 'floating' central door pillar that gives the C4 Cactus interior an airy feel.