Ford–Edge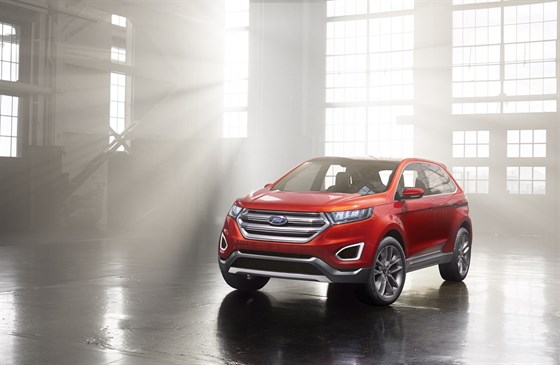 2015
Ford's second North American import of 2015 will be the Edge, a high-end SUV that sits above the Ecosport an the Kuga.
Although it originated in the US, under the company's One Ford product strategy, new models are designed to appeal to global markets, and the Edge will arrive in Europe with a choice of diesel engines.
It will also feature adaptive steering, introduces to Europe active noise cancellation technology, and is available with two versions of Ford's 2.0-litre TDCi diesel engine. The 180hp version delivers 295lb-ft of torque and projected 149g/km CO2, with six-speed manual transmission; a 210hp version delivers 332lb-ft of torque and projected 159g/km CO2, with six-speed PowerShift automatic and paddle-shift controls.