Renault – Fluence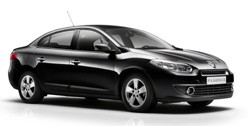 Summer 2012
Fluence Z.E. will be launched in the UK in mid-2012. It is aimed at private customers and fleet operators looking for a four-door saloon which is both economical and more respectful of the environment.
Winning the online car shopper with conversational approach
Our 45 minute webinar, in association with ContactAtOnce, looked at 'conversational commerce' and how it can help reduce friction for consumers in the shopping experience.