Vauxhall – Vauxhall Vivaro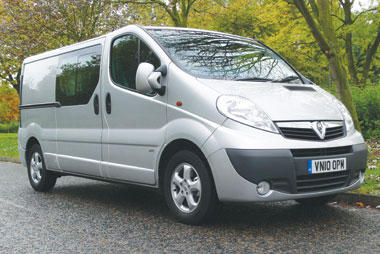 August 2014
The Vivaro van will be replaced with a new model by Vauxhall in August. As before, it shares all but the badges with the Renault Trafic, so expect a new 2.0-litre turbodiesel motor that meets EU6 emissions regulations. Vauxhall is remaining tight-lipped about the new Vivaro's load volumes and weight carrying capacities, but it does look like the Vivaro will lose its distinctive roof bubble above the cab.
Winning the online car shopper with conversational approach
Our 45 minute webinar, in association with ContactAtOnce, looked at 'conversational commerce' and how it can help reduce friction for consumers in the shopping experience.