Lenders and finance platform providers report increased online vehicle financing activity, albeit mixed with dealership interaction, although the trend is far more pronounced in used than new.
While highlighting the caveat that online finance may have been instigated at the dealer's suggestion, figures from online retail platform provider iVendi indicate a massive jump in consumers arranging their own funding.
In Q1 2019, 10% of online finance applications resulting in a transaction were self-managed by the consumer.
Just as the country went into the first lockdown, Q1 2020 had seen steady growth to 15% but by Q1 2021, that figure had leapt to 37%. More than a quarter (26%) were managed solely by the consumer although it is unknown if any were at the dealer's suggestion, while 11% had dealer input.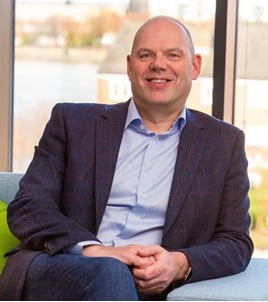 iVendi CEO James Tew says: "Out of adversity has come ingenuity. Had we tried to get dealers to change their processes, it would have been much more difficult, but there is much more open-mindedness now. The first quarter of this year was the most digitally mature ever."
Transactions through Alphera's online platform e-Retail were up by 11% in Q1 2021 compared with Q1 2020, although head of national sales Kirk Franks reports some complete solely online and others 'dip in and out' interspersing online with retailer interaction.
Consumers can undertake the entire purchase process online including vehicle search, understanding affordability and completing end-to-end finance supported by an e-signature platform.
Post-transaction, customers are also provided with access to their own portal through its 'myAlpheraFinance' platform where contact details can be updated and options when the finance agreement comes to an end are outlined. The number of users doubled during 2020 and more than a quarter of UK customers are registered on the platform with 47% using it to 'self-serve'.
During the pandemic, Alphera saw a 75% increase in its dealer partners utilising the platform as customers became more comfortable managing their motor finance remotely.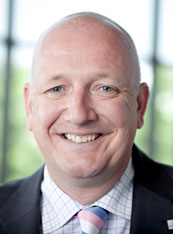 Franks says: "We can't quantify at any time during that process if the retailer is involved. COVID has pulled the online experience forward five years, but it's a hybrid of both to get what the customer needs. Speaking to partners, footfall is down, but sales are buoyant."
Over the past 12 months, data from Codeweavers' online finance calculators shows a near doubling of users from an average of 280,000 per day in June 2020 to 480,000 in April 2021. Some of the growth can be explained by further increase in adoption by retailers, but the majority is down to consumer behaviour with volumes by the third lockdown at 80% of pre-lockdown levels.
Codeweavers commercial director Shaun Harris says: "Online finance has transitioned from a tool for customers to ascertain affordability to a transactional product.
"For the first time, a consumer can access the retailer finance offer from the majority of their search sites, through to their website and into their buying process seamlessly.
"There are still consumers who look outside of the retailer finance offer to secure finance separately from the sale of the vehicle, but with the FCA (Financial Conduct Authority) changes in January and further improvements to the retailer systems and journeys, there is no reason to believe that retailers can't increase their finance penetration further to move these customers away from other financial institutions into retail motor finance."
MotoNovo Finance's head of platform Phil Morgan believes most dealers are matching the capability of the new online used car retailers, marrying online and offline to provide customer choice.
More than 80% of its 2,000-plus dealers on its findandfundmycar.com used car platform, which provides finance options and the ability to gain approval before visiting the forecourt, offer customers a full online purchasing/delivery option.
Over the past four weeks 69% of those starting their finance journey on the site completed it, assessing their affordability, completing their application and submitting their proposal. Since showrooms re-opened, latest data indicates leads are up 33% alongside a 10% uplift in sales conversions.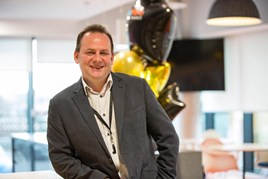 Morgan says: "If we needed evidence that people want to control their car buying and financing journey online, then the trend data we are seeing is compelling.
The trend since showrooms re-opened has been fascinating – people want to discover their used car and finance online, but, generally, with this arranged, many still want to visit the showroom as a proof point."
CEO of Startline Motor Finance Paul Burgess sees similar trends as consumers now expect the sector to match the speed and convenience of retail experiences available elsewhere.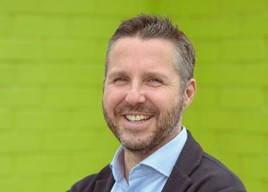 He says: "Some points of friction that were seen as too difficult to easily resolve, such as remote handling of motor finance documents, have been tackled in a concerted manner.
"Almost month-by-month, we've seen an increasing impetus to shave more time off the online motor finance process and this has produced measurable results.
The faster and easier the application for the consumer, the higher the number of deals written."
The upshot of increased usage of finance platforms is a reduction in the cost of sale alongside the streamlining of other dealer processes.
Retailers will be evaluating the impact of the past 12 months while latest FCA regulations on commissions arguably makes finance selling more straightforward, which could result in further efficiencies such as role changes and centralising certain functions.
Tew adds: "If you lower the cost of selling a vehicle, then profitability increases. Over the past 12 months, dealers have learned to be a lot leaner and finance has a part to play."
However, these trends are currently the preserve of the used car market since restricted access for third parties to manufacturer data means new car buyers are much more likely to have arranged their finance via email rather than through a secure and compliant platform.
Tew estimates that well into the '90%s' of new car buyers would have had a contactless journey.
He adds: "There are challenges with new as many manufacturers don't have the ability to receive online applications and don't share residual value data, so we can't quote on it. But that's changing. We are doing more work with lenders on this right now. The captive lenders have been much slower than the independent ones.
"It can stamp out some of the malpractice that goes on, but is sometimes forced upon them (dealers) inadvertently by OEMs. The sector has used degrees of ingenuity to overcome the problems, but not all are sustainable because they are non-compliant."
As we gradually return to a state of normality iVendi is closely monitoring trends to understand if the past year's changes and adaptations continue or if the sector will revert to face-to-face showroom transactions.
Franks says: "We recently undertook a survey and consumers still want a personal, human approach from sales people along with having the convenience of an accessible online platform. I think it will be a mixture of all for the foreseeable future."
Burgess adds: "The question is whether these improved motor finance processes will help attract more people away from showroom sales or simply improve the conversion rate for those already willing to buy online. Our feelings are that this is not yet clear, but nearly all dealers are now in much better shape as agile, adaptable, digitally-enabled modern businesses."
Meanwhile, other digital suppliers could prove influential such as video platform provider CitNOW which recently asked motorists and dealers for their views on car finance being presented through video.
The majority of consumers (60%) would welcome having all finance options presented in a pre-recorded or live chat video from the dealer and almost three-quarters (73%) of dealers thought it provided a good opportunity.
Author: Debbie Kirlew