The pressure is rising on Volkswagen Commercial Vehicle (VWCV) dealers to ensure the brand can tailor a response to any need expressed by its customers.
That response is likely to include the mobile service and maintenance of its customers' vans, rather than booking them into a workshop bay.
The brand faces growing competition. Ford's Transit Centre network continues to dominate the market, and already has service vans.
Vauxhall is establishing a Vauxhall Business Centre network, which may recruit highly professional truck and van retailers from outside its current dealer network, as it looks to double its new van sales by 2021.
Online brokers are also winning some business through the perception that they are quicker and more cost-effective.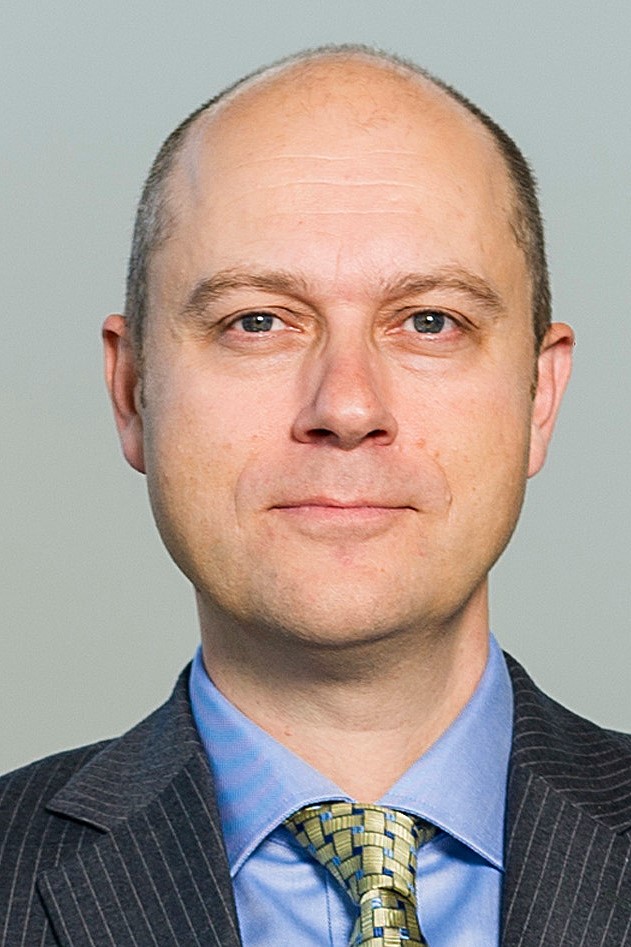 Since joining VWCV just over a year ago, James Douglas, its head of sales operations, has taken time to understand exactly what products his customers want to buy, the type of ownership experience they desire and the role the company should play throughout the life of the van.
He said it comes down to having the right services and the right support structure in two key areas – the central function (how flexible VWCV is in meeting the needs of larger customers), and the retailer network of 72 van centres (how they support smaller businesses).
VWCV has already made changes and created new roles. Douglas appointed Pete Janes as fleet aftersales manager to provide a link between the customer and the van centres, identifying customers' needs and building new aftersales programmes that can be rolled out across the business where appropriate.
Katie Benson has been promoted to fleet development manager, another new position, to support B2B sales programmes for the van network.
"We didn't have a small business programme," said Douglas. "Now we are recruiting five heads for it. The main thrust is the in-life support for customers."
Having worked in the fleet markets for Audi and Nissan, Douglas knows the experience customers receive over the life cycle of the vehicle can make or break a relationship.
"Product is 50% of the package; how they are looked after is the other 50%. We need to be bespoke when the customer needs it – that's the focus," he said.
VWCV is building on the mobile servicing clinics it launched last year, and plans to double the number of vans to "at least" 20 by the end of this year.
Douglas believes this is the future for aftersales: "I would be astonished if this is not how we provide our aftersales services in the future. It offers incredible and unique value because we go on-site and service the vehicle when and where the customer wants us to."
And he really does mean when: "We have one customer where we go in at 4am to make sure their vans are ready to go out at 8am. For another, we service between 7pm and 10pm at their premises. It means they don't lose any money by their van being off-road."
VWCV is targeting the service at larger corporate clients, but this will expand to smaller businesses as the number of vans grows. It will also extend beyond servicing into other aftersales work, including inspections, MOTs, software updates, minor warranty work, tyres and air conditioning - "basically, almost anything that doesn't require a ramp", said Douglas.
Eventually, every van centre will have a mobile van to meet customer expectations of maximum uptime for their fleets. All the mobile service vans are currently Crafters, but Volkswagen is looking at fitting out Transporters and Caddys for more minor work.
The service is also leading to new sales opportunities, supporting Douglas's 50/50 assessment of the business.
"For most businesses, aftersales is the intangible – you can't be certain how well you will be supported," he said. "This is a security blanket for the customer."
The absence of a small business programme has not hampered VWCV's sales efforts with local organisations – it has historically been one of the company's strengths, thanks to the relationships of its van centres.
However, retailers are battling against a growth in online purchases as brokers gain a greater foothold in the SME sector.
"It's important that our retailers have strong relationships in their local community – I believe businesses prefer to buy locally from someone they know and trust," said Douglas.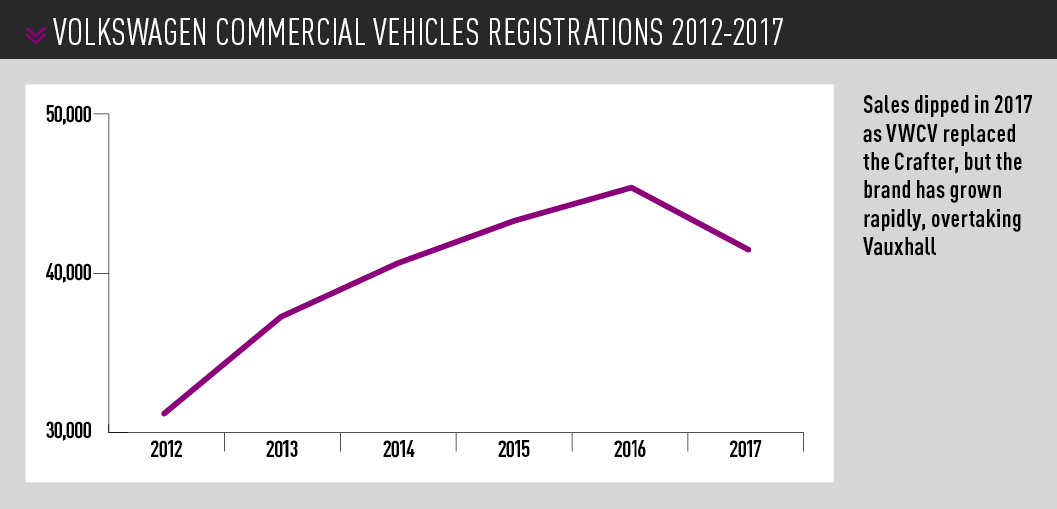 "But we have seen growth in online, especially contract hire brokers, because companies think they are getting a better deal or the speed of transaction is quicker."
Neither is necessarily true, said Douglas, adding that VWCV "can do a good deal" and, with its new small business programme, will be able to create high-value packages that incorporate service and maintenance.
"The prices I see online are also available in the dealership – we have to make the customer aware of this."
Eight months into the year, Volkswagen Commercial Vehicle registrations were up 3.65% on the same period in 2017, at 26,519. It ended 2017 with 46,349 registrations.
Having re-evaluated the business, Douglas has a clear objective in mind – he wants Volkswagen Commercial Vehicles to offer every service a customer may want.
"We have a sufficient range of products, financial services, bespoke aftersales support structures and funding packages that you could argue we are a mobility provider," he said.
"We also offer rental and we are about to bring on stream a flexi-rental product through Volkswagen Financial Services.
"It's about advising customers how our goods and services can help them and their bottom line to reduce cost, reduce risk and improve efficiencies."