The 2019 AM100 Dinner: Awards, highlights and picture gallery
Last night's 2019 AM100 Dinner highlighted how franchised dealers groups are battling a decline in new car profits with growth strategies for the other departments in their businesses.
And a new highlight of the event was the presentation of three awards: one linked to the AM100's performance, and two aimed at recognising developing talent in our industry.
The Best Financial Performance Award went to dealer group Hatfields. A 'regional hero', with a small portfolio of well established premium brands, Hatfields has topped the profitability table this year with 3.3% return on sales.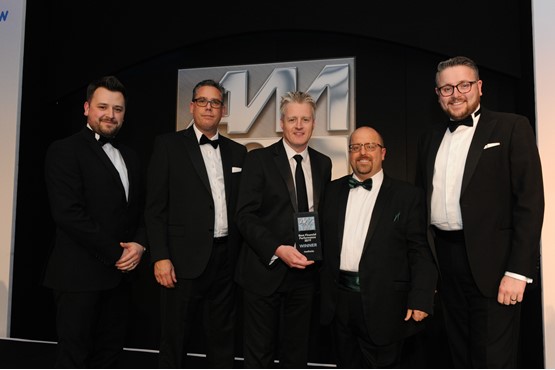 The Rising Star Award was won by Lily Brassey, new car sales manager, of Sytner Mercedes-Benz of Cheltenham and Gloucester. The awards judges said: "Since joining their employer as a trainee, this winner has displayed exceptional motivation and consistent outstanding performance in every role since, and their employer describes them as a role model for the team and a fantastic asset to the business."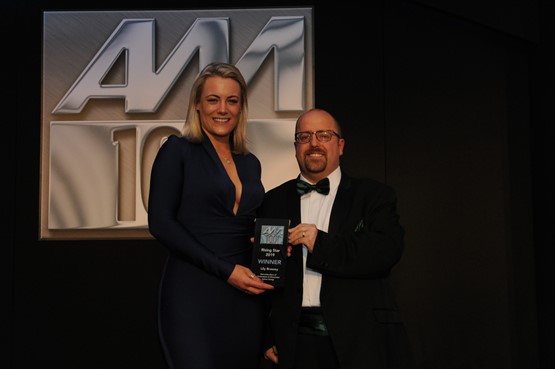 Luke Bridges, technician, at Sytner Mercedes-Benz Teeside, and Dan Matthews, senior service advisor and workshop controller at West Cars of Tiverton, were both highly commended.
The Unsung Hero Award went to Jack Gallagher, parts adviser, of Guy Salmon Jaguar Land Rover Bristol. The judges said: "This winner delivers excellent customer service from an often unsung part of the dealership. Barely three years into their career they naturally spot opportunities to delight customers and to build the business's positive reputation, even giving up their own time to do so."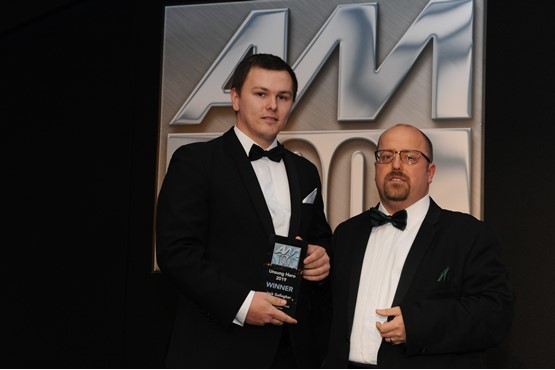 Teddy Reddish, dealership host, of Aston Martin Nottingham, was highly commended.
During the evening, AM editor Tim Rose highlighed the disruption that some groups had experienced due to the transition to WLTP emissions testing, which hadn't had adequate focus from some brands.
"In truth, carmakers knew WLTP was coming. And environmental pressures are becoming the new norm, surely? Manufacturers have no choice. They must support their retail networks in ensuring the successful transition from our diesel-dependent market of recent years to hybrids and electric vehicles buyers can trust.
"And that includes ensuring they're helped in selling what they've got now, whether new or used, and will have relevant, affordable products in the near future," said Rose.
He highlighted that, three years on from the new car market peak, there should be plenty of opportunities in the used car market this year, plus there will be about 2.7 million cars due their first MOT test this year - another opportunity to get in touch with customers.
"One thing is clear – the costs of operating mean you cannot afford to stand still," he added.
Daksh Gupta, chief executive of top 10 AM100 group Marshall Motor Holdings, joined AM on stage to give a brief dealer perspective on the current climate of political turmoil and potential further consolidation in the dealer market.
And guest speaker Jo Johnson MP, the younger brother of prime ministerial candidate Boris Johnson, shared his own views on Brexit and the divisions in parliament, and despite disagreeing with Boris on certain issues he gave his brother his backing, adding that Boris "is the great communicator we need".
The AM100 research - published in full in our supplement this Friday - shows that dealer group profitability has toughened, and one in three groups have suffered a decline in revenues.
---
---