Lotus Cars celebrates roll-out of 'sculptural' new dealership style
Lotus Cars is celebrating the completion of the first new franchised dealerships to features its "sculptural" new corporate identity – with more to follow.
A new dealership in Dallas, Texas (pictured above) was among the first to adopt the new CI.
Meanwhile, Hendy Group's Exeter showroom was the first UK dealership to feature the new-look for the brand which is now evolving at pace through the implementation of an agency retail model, the launch of its new Emira coupe and the official unveiling of its first SUV – the Eletre.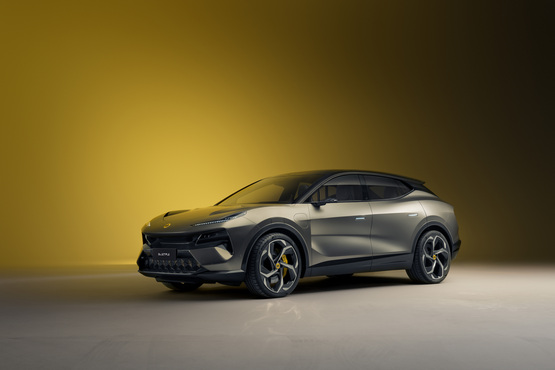 "As we evolve and expand our product range, we are enhancing the Lotus customer experience", said Geoff Dowding, the brand's executive director for sales and aftersales.
"The physical transformation of our retailers and retail agencies worldwide, coupled with the launch of our digital e-commerce platform, is a key element of that process."
Lotus first unveiled its new global CI and retail strategy a year ago.
The first Lotus showroom to integrate the new retail identity opened in the Kingdom of Bahrain last autumn.
Now facilities in the UK, North America and mainland Europe have all seen the CI fully implemented.
Describing the new-look retail sites, a statement issued by Lotus Cars said: "Sculptural and artistic in its execution, it draws directly on the company's design and engineering prowess, capturing the energy of the brand as it transforms from a UK sports car company to a global performance car business and brand.
In an interview with AM last month, Dowding said that agency model car retail is sure to become more widely adopted but added that agreements must be "balanced, collaborative and win-win".
Dowding told AM that he was aware that other car manufacturers were watching his brand as they "looked for a blueprint" that would help them make the switch from traditional franchised contracts.
And he said: "It's been a huge amount of work, a phenomenal change of process and it's never easy to 'fix the plane as it's flying', as they say.
"Do I think other brands will take the step to agency. I do, but what I know is that the step has to be well balanced, collaborative and win-win."
---
---