Product Expert
Job added:

14 February 2018

Salary :

£25,000 plus package and bonus scheme

Location :

East Anglia/South England

East Anglia/South England
Contact : Freddie Keyworth (Ennis & Co)

Email : freddie.keyworth@ennisco.com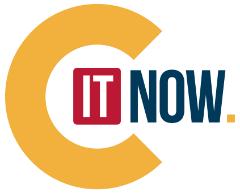 Company: CitNOW UK
Job Title: Product Expert
Reporting to: UK Head of Sales & Client Services
Site: Field Based – UK
Salary: £25,000 plus benefits & bonus scheme
Company Overview:
CitNOW is the UK's largest provider of personalised video presentation services to the automotive industry. CitNOW currently operates in 38 countries, including the UK, across Europe, South Africa, North America, Japan and the Far East.
There are over 7,250 live installations of CitNOW worldwide, uploading over 35,000 video communications per day, providing personal sales and workshop presentations to customers. We work with 93 of the UK's top AM100 dealer groups and have 40 manufacturer programmes operating across the world, providing them with the opportunity to sell cars and parts more profitably and deliver higher levels of customer satisfaction.
The CitNOW personal video services are used by dealers to help customers make easier decisions when buying their next car, because we're all busier these days and with increased reliance on the internet for everything; a video of the car you're interested in, delivered to your inbox, is a key differentiator in the purchase process.
CitNOW videos are also sent every day by aftersales technicians, who use video to provide detailed condition reports, pointing out what is working fine and what needs your attention. These 'video experiences' are very popular which is why they have introduced the free CitNOW consumer 'Trade In' app; a 'one video' app providing the same professional presentation when you're thinking of selling your car.
Job Purpose:
To drive sales activity and build CitNOW brand advocacy within the UK market.

To present and demonstrate CitNOW products to prospects and clients with enthusiasm and vigour.

To outline the benefits associated with the use of CitNOW to prospects and clients and create product desirability.

To support and steer CitNOW prospects and clients through online order processes.

To capture, document and report on client/prospect feedback and competitor activity.

To contribute to the creation of a dynamic, energetic and professional "Face of CitNOW"
Principal Accountabilities:
Work with CitNOW the Sales, Client Services and Client Operations teams to create an adequate amount of leads and prospects.

Utilise CitNOW video prospecting and account management processes to positively engage with prospects and clients.

Proactively approach existing clients and prospects to gain product demonstration opportunities.

To deliver a minimum of 35 field-based product demonstrations per month.

Compile, maintain and generate accurate data and reports to support sales and prospect activity.

Deliver compelling presentations and product demonstrations; engage audiences and senior decision makers.

Work closely with CitNOW Support Team to ensure clients are receiving a high level of customer satisfaction through first class support at 1st and 2nd line level.

Represent the business at conferences, trade fairs and networking events.
Key Working Relationships:
Global Sales Director

Head of Business Development

Client Services team

Operations team
Knowledge, Skills & Experience Required:
Communication: writes clearly and concisely, speaks effectively, listens attentively, openly expresses ideas, negotiates/resolves differences, leads group discussions, provides feedback, persuades others, provides well-thought out solutions, gathers appropriate information, confidently speaks in public.
Interpersonal Skills: works well with others, sensitive, supportive, motivates others, shares credit, cooperates, professionally represents the business, self-confident, enthusiastic, dynamic, accepts responsibility, ambitious, with an appetite for working in an entrepreneurial environment.
Research and Planning: forecasts/predicts, creates ideas, identifies problems, meets goals, gathers information, solves problems, defines needs, analyses issues, assesses situations, results focussed.

Organizational Skills: handles details, coordinates tasks, punctual, manages projects effectively, meets deadlines, sets goals, keeps control of plans, proactively arranges activities, multi-tasks.

Full current UK driving licence
Core Competencies:
Dynamic

Articulate

Enthusiastic

Punctual

Presentable

Results focussed

Conscientious

Ambitious
How To Apply
Ennis & Co are an automotive Executive Search company who are working on behalf of CitNOW UK to engage and identify suitable candidates for this opportunity.
Ennis & Co will be reviewing all applications and will be conducting telephone interviews with those candidates who meet the criteria for the role.
The closing date for applications for this opportunity is 4th March 2018. Any applications submitted after this date may not be considered.
Apply for this job
Please complete the form below.
Your data is used to notify the employer of your interest and they may contact you about the vacancy. We will not use your data for any other purpose. Your details will be deleted from our database seven days after the vacancy closing date.