Senior Sales Executive – Vehicle Sourcing
Company : Dennis Publishing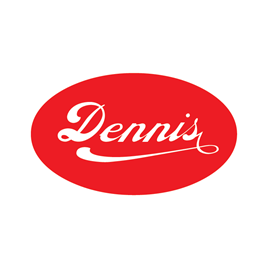 Dennis Publishing is one of the world's fastest-growing independently owned media companies and is currently one of the most innovative, successful and respected publishers in the world. We publish over 70 magazines, digital magazines, websites, apps and mobile sites in the UK (including The Week, Auto Express, PC Pro, Viz and Men's Fitness) and The Week in the US.
At Dennis, our people are at the heart of everything we do. Our mission is to ensure that our staff express themselves in an environment where change and growth are celebrated and we believe every person here contributes to the future success of Dennis.
About Buyacar
· Buyacar has been selling cars since 2002, but since its acquisition by Dennis Publishing in late 2014 has achieved explosive growth. Leveraging the traffic and trust of Dennis's automotive portfolio (including AutoExpress and Carbuyer), Buyacar satisfies the motoring itch with the best choice of new and used car deals and a fully transactional website that can fulfil sales 24/7 365.
· You'll be joining a dynamic lively and growing team, focussed on sales and customer satisfaction. Buyacar has sold over 15,000 cars since inception without ever meeting the client, and has ambitious growth aspirations under the auspices of Dennis. We've already surpassed the 120 used cars per month mark, and this new role reflects unprecedented growth.
The Role
The focus of the Senior Sales Executive is to negotiate the purchase of vehicles outside of our dealer contracts. You'll definitely have automotive experience from working in a dealership – probably as a sales manager or car buyer. This role allows you to capitalise on this experience and to get your weekends back!
· To source and negotiate the purchase of vehicles outside of our dealer contracts in order to assist the sales team to achieve their sales target
· To communicate effectively and build relationships with both consumers and dealers in order to qualify and understand both the customers' and dealers requirements and expectations.
· To achieve individual targets and KPI's and work as part of the wider sales team to achieve team targets
Responsibilities
· To work with the sales executives to understand their vehicle sourcing needs and timelines.
· To use resources available to proactively to source the customers vehicle requirements i.e via the web, automotive publications, dealer contacts etc.
· To secure vehicles in response to client requirements and ensure dealers understand our products and services.
· To negotiate the procurement of the vehicles with the dealer in a professional manner.
· To develop meaningful relationships with dealers leading to them becoming a contracted supplier as well as securing one-off purchases.
· To make outbound calls to customers to fully qualify and understand their needs.
· Communicate with the customer to ensure that they are aware of the progress of their purchase and smoothing any concerns they may have with the process
· To provide alternative vehicle options to the customer that would meet their core vehicle requirements.
· Fulfil the administrative elements of procuring vehicles, amending customer orders and finance applications, keeping systems accurate and up to date at all times.
· Maintain a record of all dealer interactions, creating relationship maps for all clients.
· Plan and organise your time to ensure maximum efficiency.
· To answer incoming calls from customers and dealers responding quickly and professionally to their needs.
· To proactively follow up with the customer and dealer to maximise sales opportunities and support the sales team targets.
· Actively gain the customers commitment to proceed with vehicle order.
· Work in collaboration with the sales team at all times.
· Complete all appropriate and mandatory paperwork correctly and timely.
· Keep up to date with vehicle product knowledge and the motor industry marketplace.
· To achieve and maintain appropriate FCA compliance regulations including DPA and AML.
· Achieve individual targets and KPI's and actively contribute to the collective team's target.
· To work as part of the team to share ideas, experience and contribute to team morale.
Key Skills
· A passion for sales and delivering on targets and KPI's.
· Experience of delivering on sales targets and generating revenue.
· A confident, helpful & professional telephone manner.
· Ambitious and self-motivated.
· A clear & concise communicator.
· Strong negotiation and influencing skills.
· Well organised with the ability to multi-task.
· High attention to detail.
· A team player able to work under pressure.
· An outgoing personality that is proud of their achievements with a desire to always do better.
· A positive individual with a can do attitude.
· Knowledge of the FCA and associated compliance regulations including AML, DPA, TCF and CCA.
· Automotive experience and knowledge of the Financial Services Industry.
· Good understanding of the motor dealership operation, personnel and its profit centres.
· We believe that culture is vital to a company's success and in everything we do here at our London HQ; Cleveland Street. We are seeking someone exceptional that wants to join a sociable and passionate team who have a clear vision of what they want to achieve.
Why work for Dennis Publishing?
We're a hard-working bunch, but we definitely know how to let our hair down (and plant a few trees along the way!) We believe in rewarding employees both financially and through recognition and support every day!
· We have great employee benefits: 28 days paid holiday, interest free season ticket loan, cycle to work scheme, discounted gym membership and more.
· We know how to have fun. We host parties, birthday celebrations, summer BBQ's, fancy dress parties, quiz's, charity trips, battle of the band nights and more.
· Our HQ office is slap bang in the heart of London's West End – situated parallel to Charlotte Street with its many bars and restaurants and five minutes from Soho and London's media hub.
· We are owned by a charity - The Heart of England Forest which is literally at the heart of our business, we host monthly trips to the forest to help plant trees and take a break from the city!
You'll be working with passionate leaders. Game changers. Award-winners. Industry extraordinaires. But we're also a social crowd who definitely like to spend downtime with each other at the end of the week.
How To Apply
To apply click here.