Group 1 Automotive has completed the acquisition of Essex-based BMW and Mini franchised car retailer Fairfield Motor Group.
Fairfield owner Mike Styles took to LinkedIn to share news of the transaction, which followed a "difficult decision to hang up my boots" following 34 years as owner.
The Leigh-on-Sea business includes a BMW dealership and neighbouring Mini business on the A127 Southend Arterial Road.
Styles said that he believed Group 1, as a Fortune 500 company with an excellent record, will "take great care of my staff and Fairfield will go on to have a successful future".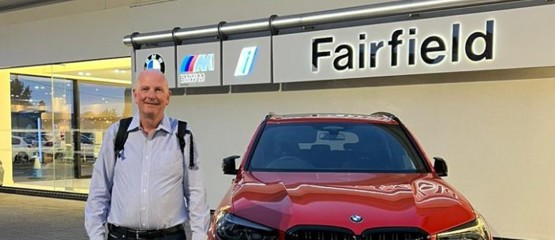 He added: "Thank you for all of the hard work and commitment to everyone who has worked for and with Fairfield over the years – without so many of you I wouldn't be where I am now."
Group 1's growth through acquisition comes just weeks after it announced the appointment of Mark Bridgland to the post of managing director – ending 22 months without an MD.
It also follows last week's news that the business has appointed its current president of US operations Daryl Kenningham as its new chief executive after Earl J. Hesterberg announced his retirement.
The move comes 12 months after Group 1 Automotive added nine car dealerships to its UK operation with the acquisition of Robinsons Motor Group.
The US-based AM100 car retail group adds to its existing Volkswagen Group franchises with the addition of Audi, Seat, Skoda and Volkswagen businesses – largely located in East Anglia – and a Citroen dealership in Peterborough through the transaction.
Back in July Group 1 highlighted the strength of its new car order books in the UK after reporting a record Q2 performance.
The AM100 car retail group delivered a 14.3% increase in revenues to $4.1 billion (£3.4bn) in Q2 as its gross profit rose by 18.3% to $768.4m (£636.4m) and diluted earnings per common share from continuing operations of $12.1 (£10) – the highest in its history.
But year-on-year sales comparisons in the UK declined in a period 12 months on from the sector's second COVID-19 lockdown recovery.
UK revenues were down 8.3% to $639.9m (£530.1m) in Q2 as gross profit declined 4.5% to $83.2m (£68.9m) as new and used car sales volumes declined 18.2% to 11,964 units.