Stellantis will spend £25 billion in the next five years to establish a new generation of electrified vehicles and batteries.
The automotive group, which owns 14 car brands, has set a target for electric vehicles (EVs) and plug-in hybrids (PHEVs) to account for 70% of its European sales by 2030.
And Vauxhall will become EV-only two years earlier - by 2028 - to boost the shift.
It plans to secure five battery factories across Europe and North America and says it will reduce the cost of batteries by 60% by 2030, it said.
The Company is also targeting for the total cost of ownership of EVs to be equivalent to internal combustion engine vehicles by 2026.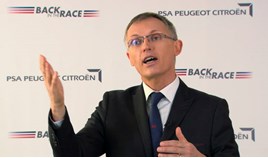 "Our electrification journey is quite possibly the most important brick to lay as we start to reveal the future of Stellantis just six months after its birth, and now the entire company is in full execution mode to exceed every customer's expectations and accelerate our role in redefining the way the world moves," said Stellantis chief executive Carlos Tavares.
"We have the scale, the skills, the spirit and the sustainability to achieve double-digit Adjusted Operating Income margins, lead the industry with benchmark efficiencies and deliver electrified vehicles that ignite passion."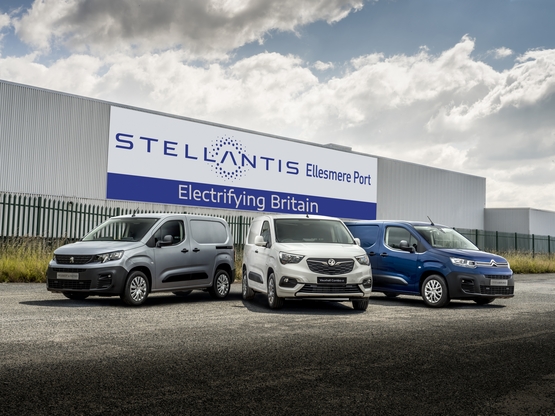 Earlier this week AM reported that the future of Stellantis' Ellesmere Port manufacturing facility had been secured with a pledge to invest £100 million into the production of Vauxhall, Opel, Peugeot and Citroen's all-electric vans at the site.
The OEM has said that four platforms will form the backbone of it electrified vehicles, providing a high level of flexibility, both in length and width, and component sharing.
Alongside the Small, Medium and Large car platforms will be one dedicated for commercial vehicles, such as vans an pick-ups.
The platforms can be paired with a family of three electric motors, offering varied configurations including front- rear- and all-wheel-drive, plus plug-in hybrid.
Battery packs will range from 37kWh up to 200kWh and offer between 300-500 miles of driving range, with the charging ability to add 20 miles per minute.
Each Stellantis brand has expressed its electrification approach with a statement:
Abarth – "Heating Up People, But Not the Planet"
Alfa Romeo – "From 2024, Alfa Becomes Alfa e-Romeo"
Chrysler – "Clean Technology for a New Generation of Families"
Citroën – "Citroën Electric: Well-Being for All!"
Dodge – "Tear Up the Streets… Not the Planet"
DS Automobiles – "The Art of Travel, Magnified"
Fiat – "It's Only Green When It's Green for All"
Jeep – "Zero Emission Freedom"
Lancia – "The Most Elegant Way to Protect the Planet"
Maserati – "The Best in Performance Luxury, Electrified"
Peugeot – "Turning Sustainable Mobility into Quality Time"
Ram – "Built to Serve a Sustainable Planet"
Vauxhall/Opel – "Green is the New Cool"
Commercial Vehicles – "The Global Leader in e-Commercial Vehicles"