Sports car maker Lotus commemorated the last of its iconic Elise, Exige and Evora model lines this week.
It will begin to dismantle their old assembly line for the 'small car platform', which produced 51,738 Lotus two-seaters over the course of 26 years plus another 9.715 Vauxhall VX220s and Tesla Roadsters.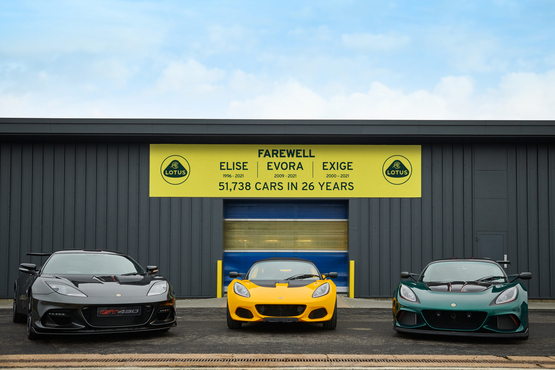 Combined, they represent almost half of the total production of Lotus in its 73-year history.
Matt Windle, managing director of Lotus Cars, said: "First of all, I would like to thank the Lotus team who have worked on the Elise, Exige and Evora over the years and who are now transferring to Emira and Evija manufacturing.
"I would also like to convey enormous gratitude to all the customers of the Elise, Exige and Evora over the last 26 years for their passion, enthusiasm and support.
"These customers have given our 'three Es' true cult status – usually reserved for long-out-of-production classics.
"As we say farewell to the last few cars, we look forward to the Emira and Evija in the all-new factories at Hethel and sub-assembly facilities in Norwich, which introduce greater efficiencies and automation, higher quality and flexibility and the hugely exciting next chapter in our Vision80 strategy."
Lotus has already revealed plans for a retail network refresh and expansion, with franchisees investing in revitalised showrooms and a premium-level customer experience.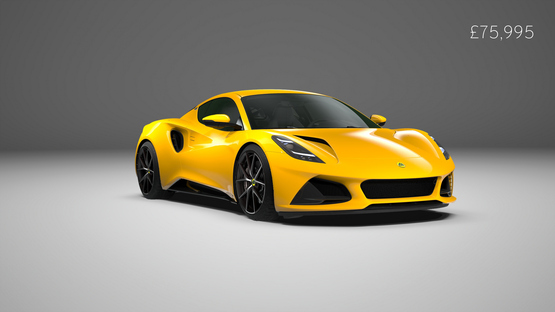 Next out of the Lotus stable is the Emira (pictured), the new mid-engineered sports car from Lotus. Launched last July at Hethel and on a world tour ever since, it's the last petrol-powered car from Lotus.
Joining the first electric Lotus – the Evija hypercar and the most powerful production car in the world – will be the all-electric Type 132, Lotus' first SUV, which will be revealed to the world in the spring.